DraftKings, FanDuel Fantasy Sports Scandal Could Fray Pro Sports League Relationships As Regulation Looms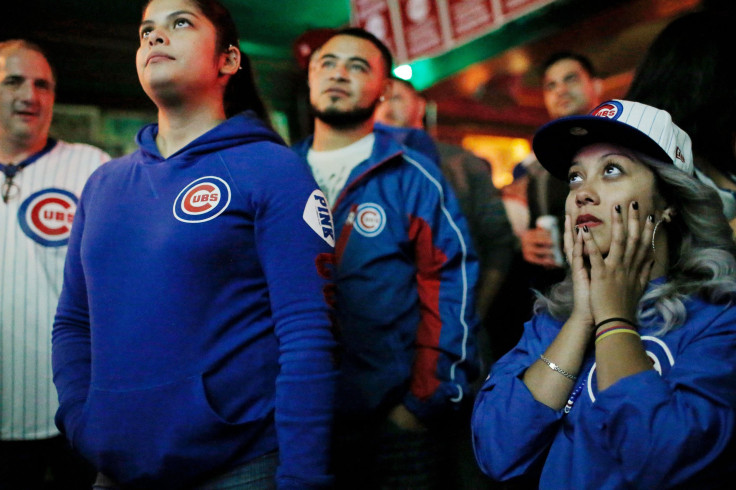 Daily fantasy games are now an unavoidable part of American sports fandom, whether you're watching the Major League Baseball playoffs from the comfort of your couch or drinking a beer in the DraftKings suite at the Dallas Cowboys' AT&T Stadium. But as FanDuel and DraftKings confront a damaging inside-information scandal this week, pro sports leagues are reexamining their relationships with the fantasy industry -- just when the companies need those partnerships most.
FanDuel and DraftKings are each now valued at more than $1 billion and sports leagues have wasted no time in getting in on the action. Major League Baseball has twice invested in DraftKings and owns equity in the company, though the exact percentage of its stake was not disclosed. MLB, the National Hockey League and Major League Soccer also contributed to DraftKings' $300 million round of investing in July. The National Basketball Association signed a four-year agreement with FanDuel in 2014 that included an equity stake, but the deal's terms also were not made public. Several teams in those leagues have deals with the fantasy sports companies, too.
FanDuel's and DraftKings' partnerships with pro sports leagues aren't just about cash flow. The deals provide the startups with crucial access to millions of fans, and they legitimize an industry that many Americans are still learning about. Both companies need to build up user bases to satisfy private investors, who value the brands based on their projected growth. The daily fantasy sports industry's future will look far less promising if legal restrictions and bad press scare off leagues like MLB or the NBA.
"Not only do those relationships provide access to a massive percentage of their potential customer base, those relationships should also provide a halo of credibility and legitimacy that I think is critical for daily fantasy sports operators if they hope to really become mass market products," said Chris Grove, a daily fantasy sports analyst and editor of LegalSportsReport.com.
Composition of Draftkings Inc.'s Investors (Cumulative) | FindTheCompany
The NFL has stopped short of a full-fledged partnership, but 28 of its 32 teams have deals with one of the two companies and some, like the Cowboys, have branded fantasy sports suites in their stadiums. In addition, DraftKings signed a deal last month with the NFL Players Association and sponsors the NFL's International Series. Daily fantasy sports commercials are so common during NFL broadcasts that many fans have started to complain about them.
This week, DraftKings and FanDuel admitted that Ethan Haskell, a midlevel DraftKings content manager, accidentally leaked insider information about how often NFL players appeared in fantasy lineups the same week he won $350,000 in a FanDuel public tournament. While there's no evidence Haskell used the information to gain an advantage, the development brought renewed scrutiny of the daily fantasy sports industry's internal practices.
Sports leagues clarified their position on the scandal almost immediately. Major League Baseball issued the strongest statement, expressing concern that DraftKings didn't ban employees from playing other paid daily fantasy sports games until after the leak occurred.
"Major League Baseball has a policy that prohibits players and employees from participating in fantasy baseball games in which prize money or other things of value are available to participants. We were surprised to learn that DraftKings allowed its employees to participate in daily fantasy sports games. We have reached out and discussed this matter with them," the league said in a statement.
The NBA's response was more measured. A spokesman said the league was "monitoring" the scandal and that it had been in contact with FanDuel. The NFL is taking a "cautious approach" to daily fantasy sports, Commissioner Roger Goodell told reporters Wednesday.
"If I were in the position of DraftKings and FanDuel and I read the statements from my partners in the professional sports leagues yesterday, I would not have the sense that I had their complete support," Grove said. "I think that is a troubling development for the daily fantasy sports operators, because quite a bit of their growth has been predicated on those relationships with the leagues and with professional teams."
Formal oversight of the daily fantasy sports industry is inevitable. New York's attorney general is giving FanDuel and DraftKings until Oct. 15 to clarify their internal controls and safeguards on employees and user data. State probes already are underway in Massachusetts and New Jersey, and both houses of the United States Congress are expected to review the daily fantasy sports industry in the near future. It's unclear if regulations will be implemented on a federal or state-by-state level.
Neither option is ideal, but companies like DraftKings and FanDuel have little choice but to accept the process. Any resistance would harm their relationships with sports leagues and investors.
"The only path forward for them now is to embrace a regulatory model, to have input on the regulatory structure that's put in place," said Keith Miller, a law professor at Drake University in Iowa. "Otherwise, if they're dragged kicking and screaming into being regulated by states, and they don't have much input on the internal controls and audit standards, it will be a very expensive and damaging proposition for them."
Any federal regulations would be extremely complicated to navigate, as they would have to be workable in all 50 states. Oversight on an individual state basis presents a slightly easier solution, but daily fantasy sports operators almost certainly would be subject to heavy taxation and massive licensing fees. Certain states could choose to ban this form of gaming altogether.
"It's just a matter of which nightmare is worse," Miller said. "If you're going to be regulated, I think, on balance that they'd rather [it be] by states than they would by the federal government, because there's really no infrastructure in the federal government for regulating gaming."
© Copyright IBTimes 2022. All rights reserved.
FOLLOW MORE IBT NEWS ON THE BELOW CHANNELS