Dreyfoos Bodies: 2 People Found Dead At Dreyfoos School Of The Arts In West Palm Beach, Fla.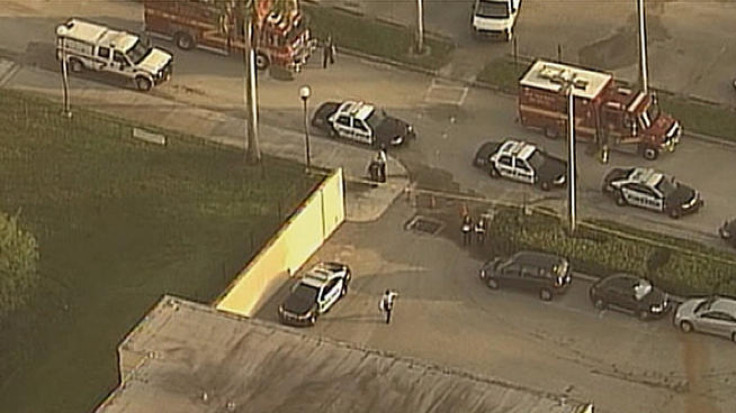 Police in West Palm Beach, Fla., are investigating the discovery of two bodies at the Alexander W. Dreyfoos Jr. School of the Arts.
Dreyfoos employees discovered the two bodies around 6:30 a.m. Wednesday, local television station WPTV reports. Fire rescue and police teams were called to the scene shortly thereafter. Investigators are expected to continue their investigation into the Dreyfoos bodies through the afternoon.
A SWAT team was called in to sweep every building at the Dreyfoos School, WPBF 25 reports. But West Palm Beach police spokesman Capt. David Bernhardt told reporters there is no continuing threat to the area. Meanwhile, Palm Beach County School District spokesman Jason Shockley confirmed that one of the two Dreyfoos bodies was that of the school's custodian.
"It's an open death investigation," Bernhardt said, according to WPTV. "That way we're not limiting to ourselves what type of investigation we are doing. It could turn out to be a homicide investigation later on, it could just be a normal death investigation." Bernhardt declined to say if a crime had indeed been committed at the Dreyfoos School.
Bernhardt added that the two bodies were discovered in a maintenance or supply area of the school, WPTV reports. He said they showed no obvious sign as to how they may have died. He also declined to identify the age or gender of either of the two victims.
The Dreyfoos School held its annual graduation ceremony in May, so regular classes are not currently in session, WPBF reports. However, it was unclear if summer classes were taking place when the bodies were found.
Matthew Baquero, who graduated from the Dreyfoos School in May, told WPTV that he was friendly with several of the institute's custodians. "I can't believe this is happening at my school. This is stuff that you only see in the news like somewhere in Connecticut or in another state, but I can't imagine this happening at my school right now," he said.
© Copyright IBTimes 2023. All rights reserved.