Droid Bionic Hits the Stores, Will Overpower iPhone 5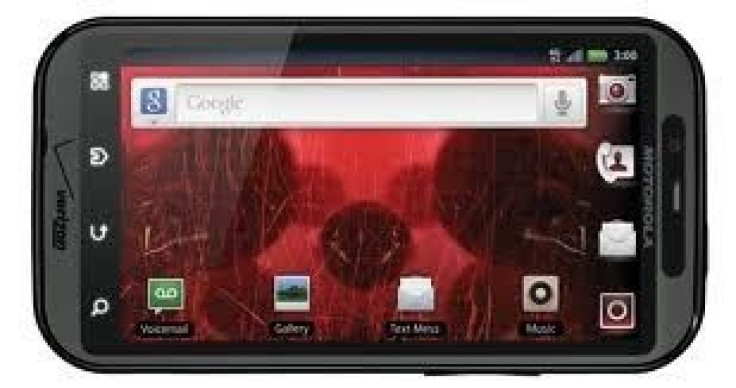 Motorola Droid Bionic has finally hit the stores through Verizon for $299.99 on a two year contract, while the iPhone 5 is eventually heading towards the release date.
Droid Bionic was one of the most anticipated phones this year, along with iPhone 5 and Samsung Galaxy S2 and now the Android powered superphone has grabbed quite a bit of limelight in the smartphone arena.
The iPhone 5 challenger, Motorola Droid Bionic makes tall claims to fit its price, while Apple is yet to officially announce the features of iPhone 5. However, iPhone 5 is sure to feature the latest operating system, iOS5, the A5 processor found in iPad2, aslimer design and a higher megapixel camera compared to the iPhone 4.
Here is a bunch of reasons why Droid Bionic will overpower iPhone 5:
4G:
Droid Bionic, like Droid X2 supports 4G. iPhone 5 though its tiled as a 4G phone, it may not feature Verizon's 4G LTE support as LTE chip price may turn the phone costlier and the chip may make it difficult for Apple to maintain the slimness of the phone. If AT&T HSPA+ network advances, there are chances of iPhone 5 being activated with 4G in future.
The Verizon network has a download speed of 5-12 Mbps and upload speed of 2-5 Mbps in broadband coverage areas, nationwide. Motorola Droid Bionic clearly stands out to be a winner with 4G LTE support.
Display:
The Droid Bionic has qHD (540 x 960 pixels, 256 ppi pixel density) TFT display for its 4.3-inch screen, featuring movie friendly aspect ratio of 16:9. Droid Bionic has a dimension of 127x66.8x10.9 mm. The iPhone 5 will probably come with a teardrop design with an aluminum plate casing,featuring a 3.7-inch or 4-inch screen.
Processor:
The Droid Bionic is powered by dual core 1GHz TI's OMAP 4 chipset processor. The iPhone 5 is powered by a dual-core ARM Cortex-A9 CPU A5 processor, which is found in iPad 2. With a processor that powers a tablet, the iPhone 5 stands equal to Motorola Droid Bionic.
Camera:
Droid Bionic comes with a camera with 8-megapixel 3264x2448 pixels offering 1080p HD video capture. The iPhone 5 is expected to feature a smaller camera, according to Bloomberg. Motorola Droid Bionic is the first Verizon 4G LTE phone to shoot 1080p HD video.
WebTop Application:
The WebTop application makes Motorola Droid Bionic something beyond average smartphone. Via an HDMI connection to HDTV or PC monitor, the user can launch a full Firefox 4.0 browser that gives access to the phone's interface as well as 200,000 Android Marketplace apps. With the app you can surf the web, send texts, make calls, run Google Docs and other Web apps.
© Copyright IBTimes 2023. All rights reserved.