US Drones Killed Civilians In Pakistan, Yemen; Acts Could Count As War Crimes: Reports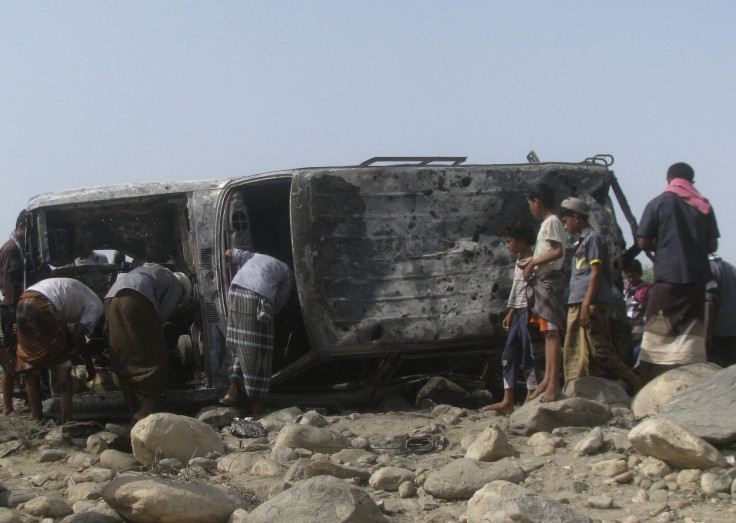 Two separate studies, which examined drone strikes by the United States in Pakistan and Yemen between 2009 and 2013, claim that nearly 90 civilians died from the attacks and have concluded that such strikes are not as accurate as claimed by the U.S. government, media reports said, adding that the findings are scheduled to be released at a news conference in Washington on Tuesday.
A report from Amnesty International analyzed drone strikes in Pakistan in 2012 and 2013 to conclude that 29 civilians were killed, including a 68-year-old grandmother, and warned that some of the deaths from the attacks could be regarded as war crimes. Another report -- from Human Rights Watch -- found that 57 civilians were killed in six attacks in Yemen between 2009 and 2013, of which 41 died from a single cruise missile attack in December 2009, which was triggered by faulty intelligence from the Yemen government.
"We think these people were civilians, and the onus is on the U.S. government to prove otherwise," Naureen Shah of Amnesty International, who helped write the group's report, told the Los Angeles Times. "The U.S. government has this information and is withholding it."
The reports, which based their findings on interviews with survivors and witnesses, also claim that the U.S. killed militants even when capturing them was a feasible option, media reports said.
Drone strikes conducted by the U.S. have come under severe scrutiny in recent years and have been reported as a primary source of anti-U.S. sentiment in the Middle East and Pakistan. The U.S.'s drone program has also been accused of inciting youth in the region to become insurgents.
Pakistan's Prime Minister Nawaz Sharif, who is currently in Washington, is expected to discuss the contentious issue with President Barack Obama, only a few days before the subject will be addressed in the United Nations, according to The Telegraph.
On Friday, Pakistan reported that about 2,200 people were killed in about 330 drone attacks since 2004, and at least 400 of the victims were civilians, in addition to about 200 others who were "probable non-combatants," according to a U.N. official.
The LATimes reported that White House officials declined to respond to allegations made by the two reports except to point to Obama's speech in May, when the president declared tighter standards for strikes, including "a near-certainty that no civilians will be killed or injured."
© Copyright IBTimes 2023. All rights reserved.