Drunk Father Allegedly Strangles 4-Month-Old Baby To Death After Wife Refuses To Come Home
A man in India allegedly strangled his 4-month-old son to death after his wife refused to return home with him from her parents' house.
The incident took place in the state of Madhya Pradesh on Saturday night.
The accused – identified as 30-year-old Sanjay Verma – was heavily drunk when he committed the crime, Daily Pioneer reported.
The couple, who got married in 2015, reportedly had frequent arguments. Last week, Verma went to his in-laws' house to bring his wife home as she was staying with her parents. He then decided to stay there for three days. However, on Saturday night, Verma got intoxicated and forced his wife to return home immediately.
When she refused, he got enraged. He immediately snatched the baby from his mother's lap and pushed the child against the wall, before strangling him.
He then fled the scene.
The child was rushed to a hospital where doctors declared him dead.
Later, the police arrested the suspect. The police charged the accused with the murder of his child. It is not known if the couple had any other children.
In June, a man in India allegedly strangled his newborn girl to death for having a dark complexion. The incident took place in the eastern state of West Bengal. The accused, identified as Rohul Islam, had a girl child for the third consecutive time, which irked him. He was also annoyed that his daughter had a dark skin color. The mother of the newborn, Rehana Begum, told the police she had been undergoing physical and mental torture for quite some time after she gave birth to two girl children. After giving birth to a third girl child, Rehana was very tensed. On the day of the tragedy, when she went to the washroom, her husband strangled the newborn to death, the Kashmir Monitor reported at the time.
Last year, a man in India allegedly killed his wife and their 9-year-old son by strangling them after lacing their dinner with sleeping pills. The police said investigation sugegsted the man killed his wife and son over "a financial issue." "Scientific team had visited the spot to collect evidence and he has been detained," a senior police officer said at the time.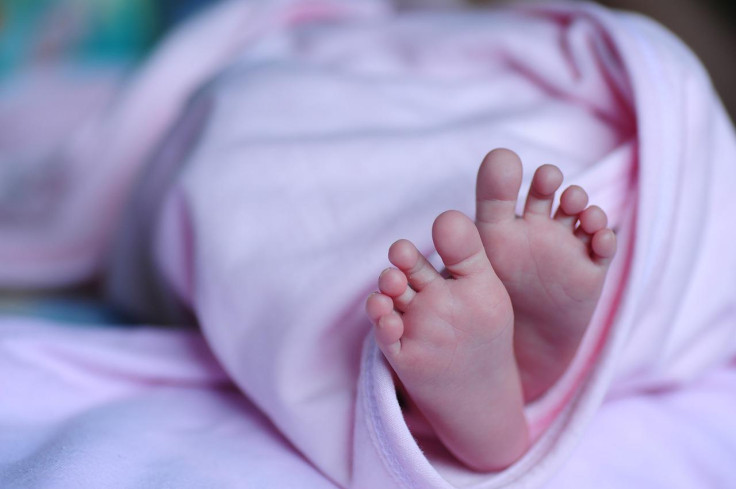 © Copyright IBTimes 2023. All rights reserved.