Dubai Warns Of Muslim Brotherhood 'Plot' In Gulf States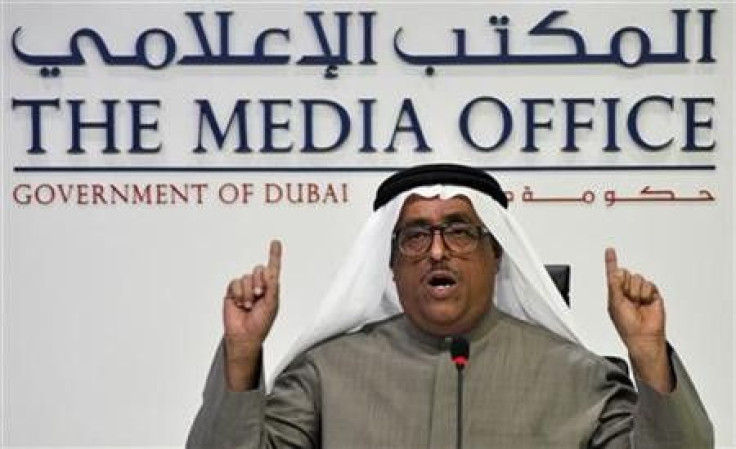 Dubai's police chief Dahi Khalfan has warned that Islamists are plotting to overthrow the governments of the Gulf Arab states, following a recent spate of arrests of political dissidents.
"There's an international plot against Gulf states in particular and Arab countries in general ... This is pre-planned to take over our fortunes," Khalfan said in pres conference Wednesday.
"The bigger our sovereign wealth funds and the more money we put in the banks of Western countries, the bigger the plot to take over our countries"
Khalfan specifically mentioned that members of the Muslim Brotherhood, the conservative pan-Islamic social movement that has become highly influential in Egypt and other parts of the Arab world, were leading the plot.
He also singled out the Islamist opposition forces in Syria and the government of Iran, warning them not to entertain ideas of plotting against the Gulf states.
"The [Muslim] Brothers and their governments in Damascus and North Africa have to know that the Gulf is a red line, not only for Iran but also for the Brothers as well," he said.
Since April, The United Arab Emirates has arrested at least 20 dissidents, most of them Islamists associated with or inspired by the Muslim Brotherhood.
UAE officials have expressed concern over expanding influence of the Brotherhood in the Gulf, following its success in Egypt, where its candidate Mohamed Mursi was elected to the presidency in June.
"I had no idea that there is this large number of Muslim Brotherhood [adherents] in the Gulf states. We have to be alert and on guard because the wider these groups become, the higher probability there is for trouble," Khalfan added in his comments Wednesday.
"We are aware that there are groups plotting to overthrow Gulf governments in the long term."
© Copyright IBTimes 2023. All rights reserved.
FOLLOW MORE IBT NEWS ON THE BELOW CHANNELS