Duterte Cuts Short China Trip A Day After Sharp Remarks Aimed At Xi
Just one day after making some bold comments vowing to stand firm on a 2016 United Nations arbitration ruling that went in favor of the Philippines, President Rodrigo Duterte's long-awaited visit to China has been shortened from five days to four.
The original schedule called for the President to inaugurate a school building named in honor of Duterte's mother Soledad Roa Duterte, who passed away on February 4, 2012, at the age of 95. Foreign Assistant Secretary Menardo Montealegre said the President's Fujian visit has been postponed to a "more appropriate time."
This leads to speculation that the bilateral meeting between Duterte and Chinese President Xi Jinping, scheduled to begin a day after Duterte's August 28 arrival in China, could be a bit "icy". Duterte wants the 2016 ruling to be a major talking point while Xi directed that it not be brought up at all.
The talks could be an opportunity for Duterte to show his detractors and political foes that he is not "soft" on China, as he has been accused of. The prime example of that was the outcry when he accepted the Chinese explanation that their recent sinking of a Philippine fishing boat in the South China Sea was nothing more than an accident amid a spate of aggressive Chinese activity in the area.
This could affect other planned talks over the four-day event. Montealegre said Duterte and Xi were set to sign agreements covering education, science and technology, economic and social development. He said, "Both leaders will also witness the signing of a number of cooperative bilateral documents and memorandum of understanding which are all aimed to further increase the breadth and depth of our cooperation between the Philippines and China."
Duterte is also scheduled to make what has been called a "courtesy call" to Chinese Vice President Wang Qishan in Guangdon, an adjacent province southwest of Fujian. Montealegre's briefing touched on this when he said, "The President and Vice President Wang are expected to discuss ways to strengthen cooperation in anti-cooperation efforts, increase trade and investment and deepen the friendship between our countries."
Duterte and Wang will also watch a FIBA World Cup basketball game between the Gilas Pilipinas, the Philippine national team versus Italy scheduled for August 31 in Foshan, China. The ceremony to honor "Nanay Soleng" will have to wait until another day.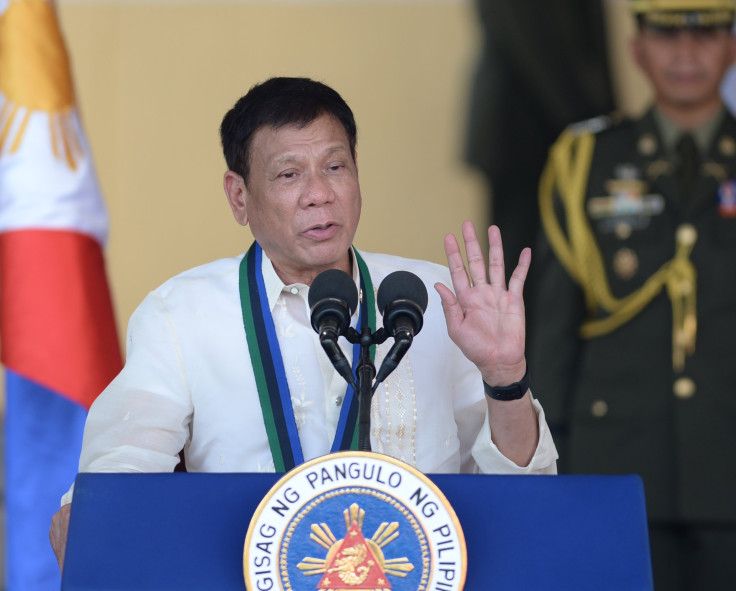 © Copyright IBTimes 2023. All rights reserved.