Duterte Supporter Linked To US White Supremacists Disqualified From Philippine Congress
Ronald Cardema, a 34-year-old supporter of Philippine President Rodrigo Duterte, who has been linked to American white supremacists, has been disqualified from a seat in the Philippine Congress.
The Philippine government, like the United States, is a three-branch system with power distributed equally between the executive, legislative and judicial arms. The legislative branch is split between an upper chamber of 24 senators and a lower chamber of 234 representative districts. The presidential age requirement is 40, the senatorial age limit is 35, and 25 is the required age to be a member of the House of Representatives.
The "twist" in these age requirements is that the Philippines enacted measures to ensure representation of certain groups like farmers, the urban poor and youth. Under the "party list law," those representing the youth sector must be between 25 and 30 years of age, making Cardema ineligible for the seat in the House of Representatives. He was seeking to be the nominee of a party representing the president's young supporters, Duterte Youth.
The Cardema story becomes muddled by his powerful connections to Duterte. He is married to Ducielle Suarez -- the goddaughter of Davao Mayor Sara Duterte, daughter of the President, and Senator Christopher Go, who are both supporters of Duterte Youth.
Cardema became known when he started appearing at anti-Duterte rallies where he and other Duterte Youth members would strike a silent "Hitleresque" pose standing rigidly with fists held out and slightly raised.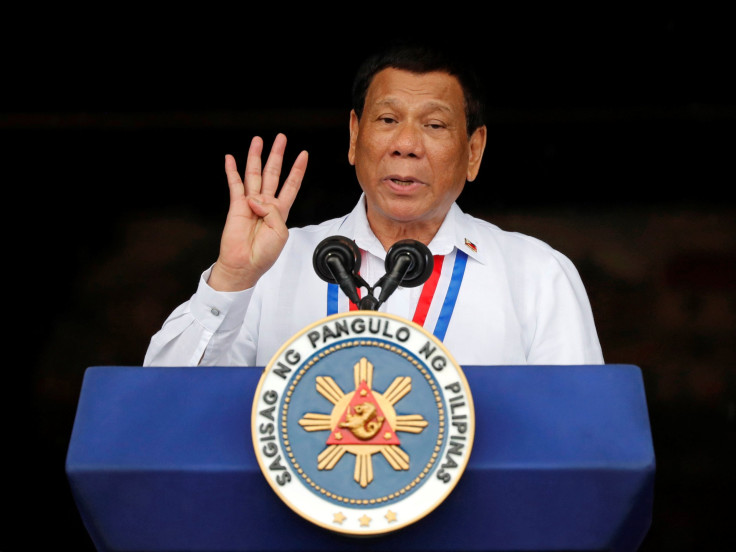 About 10 years ago Cardema was ousted from the Philippine Military Academy for alleged ties to communist leader Jose Maria Sison when Cardema wrote to Sison and suggested they form a patriotic paramilitary group to help Duterte foil crimes and combat drug addiction. It is worthy to note that Cardema's uncle was murdered by an army death squad that likely contained members of the Communist New People's Army.
The disqualification is being viewed as a test case for the well-intentioned but flawed "party list system." Other people who have won congressional seats via the party list route include Alberto Pacquiao, the brother of famed boxer Manny Pacquiao; Jocelyn Tulfo, sister-in-law of special envoy to China Ramon Tulfo; and Michael Defensor, ex-spokesman for former Philippine president Gloria Arroyo.
The question is: Can the party list system be twisted to enable the rich and well-connected to gain political control?
© Copyright IBTimes 2023. All rights reserved.