Dwyane Wade Offered 3-Year, $25 Million Deal To Leave NBA For China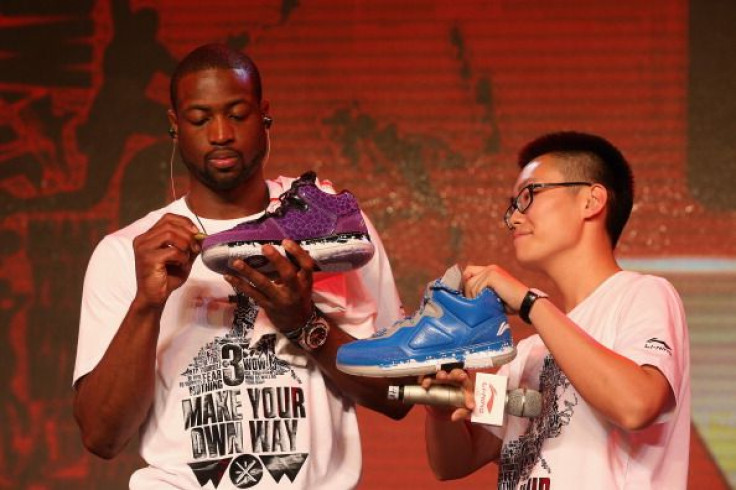 Free agent Dwyane Wade could make $25 million if he chooses to play his basketball in China for the next few years.
According to Chinese reports, as per ESPN, Wade has been offered a three-year, $25 million contract by the Zhejiang Golden Bulls to ply his trade in the Chinese Basketball Association.
Wade is currently a free agent with his future uncertain, having last featured for the Miami Heat where they suffered a first round exit to the Philadelphia 76ers during the postseason.
A future Hall-of-Famer, Wade's production in recent years has drastically gone down. The 33-year-old posted a career-low 11.4 points and 3.4 assists in the 67 combined games he played for Cleveland Cavaliers and Miami last season.
He would improve those numbers to 16.6 points and 3.6 assists during the postseason, even enjoying a rare vintage performance, but it was not enough against the Sixers. In addition, he has not made the All-Star team since 2016 while the 2014/15 season was the last time he averaged 20 points in the regular season.
As the Heat are currently above the NBA's salary cap, the most Wade can reportedly be offered for the 2018/19 season is $5.3 million which is the mid-level taxpayer exception. And so, a change of scenery in China may not be the worst thing for the three-time NBA champion.
The $25 million deal he has been offered, before taxes, is one of the most lucrative overseas deals and would make him the highest-paid player in China, slightly ahead of Xinjiang's Andray Blatche.
In addition, it is notable that Wade has been representing Chinese apparel company Li-Ning since 2012 and signed a lifetime deal with them last week. According to The Guardian, the financial terms of the deal are not known as of yet, but the contract involves Wade increasing his presence at developmental camps and clinics in China as well as around the world.
A move to the Chinese Basketball Association would definitely help in that regard. The Zhejiang Golden Bulls are not the only team interested either — The Guardian also mentions a report over the weekend that states the Xinjiang Flying Tigers are preparing to offer Wade a "monster deal."
After the playoffs ended last month, Wade mentioned how if he does return for a 16th season, it will likely be with the Heat only. But he did not completely rule out another team.
"We'll see. We'll see what happens," Wade said if he was returning. "If I decide to come back and play the game of basketball, I would love for it obviously to be in Miami. It's crazy, because you never know what happens. I never even thought I would ever leave Miami."
"At this point for me. I'm sitting here and I'm thinking and contemplating on playing the game of basketball and my only vision is I figure is in a Miami Heat uniform."
© Copyright IBTimes 2023. All rights reserved.