E-waste Poisons African Community, Research Shows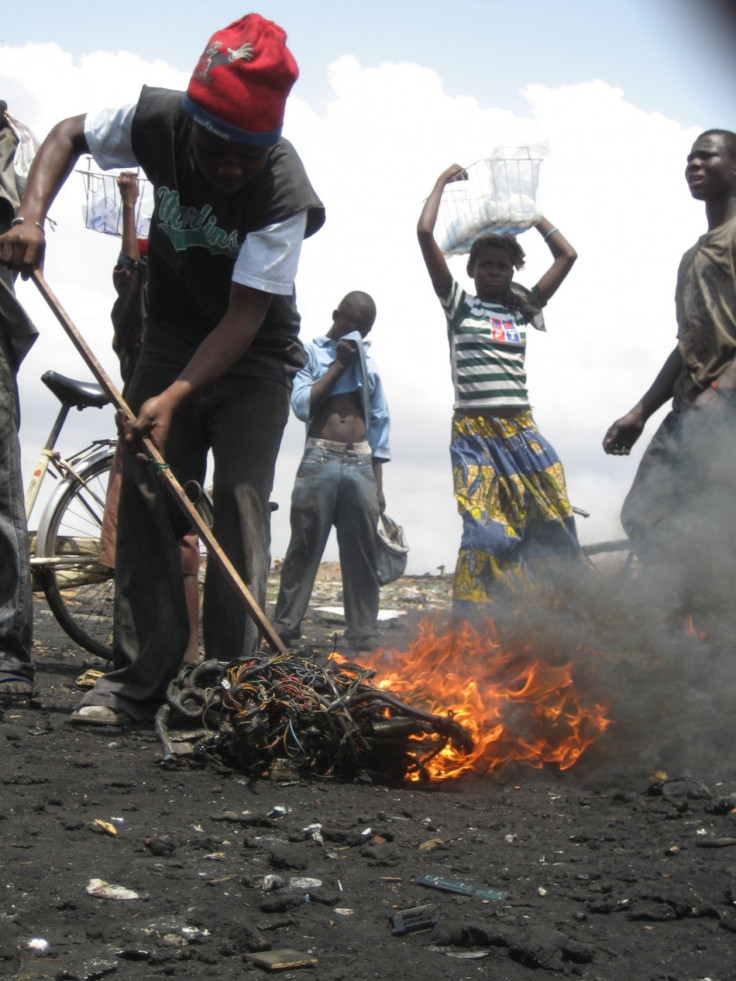 The computer monitor you're looking at might one day end up in a desperate hard-scrabble salvage site where entrepreneurs burn away the plastic to collect valuable metals to sell.
The first-world high-tech equipment of screens, computer boards and batteries wrapped in plastic ends up in third-world hands where electronic trash becomes a commodity.
Experts knew that the burning of e-waste created a dangerous slurry of poisons and toxins at waste sites, but researchers now know that the heavy metals poisonous to humans spread far beyond scavenge sites and into the markets, schools, churches and soccer fields of outlying communities in Ghana's capital city of Accra.
Researchers found dangerous levels of metals - iron, magnesium, copper, zinc, cadmium, chromium, nickel and lead - across Accra removed from the Agbogbloshie scrap yard where residents burn away plastic to extract metals.
The non-peer-reviewed research came from studies in the summer of 2011 and was presented Sunday by Atiemo Sampson, a Ph.D. candidate at the University of Ghana, Legon.
The livelihood of many people now depends on the income generated by these activities at e-waste scrap yards, Sampson said. Therefore any solution must recognize their role and focus on improving health, safety and environmental standards.
Though environmentally destructive, the outlawed practice of shipping e-waste internationally has a big motivation: money.
The report estimated that 100,000 cell phones contain $130,000 in gold, $100,000 of copper and $27,300 in silver - a quarter of a million dollar payday.
A Ghanaian government study this year reported that in 2009 the country imported some 215,000 tons of electronics, 70 percent of which were used items, all illegally. Of the 70 percent, some 15 percent were trash. Many products become e-waste relatively quickly due to their shorter lifespan compared to new items.
Ghana is trying to regulate e-waste currently, according to officials.
FOLLOW MORE IBT NEWS ON THE BELOW CHANNELS