Early Season Snowstorm Coats Midwestern U.S., Affects Travel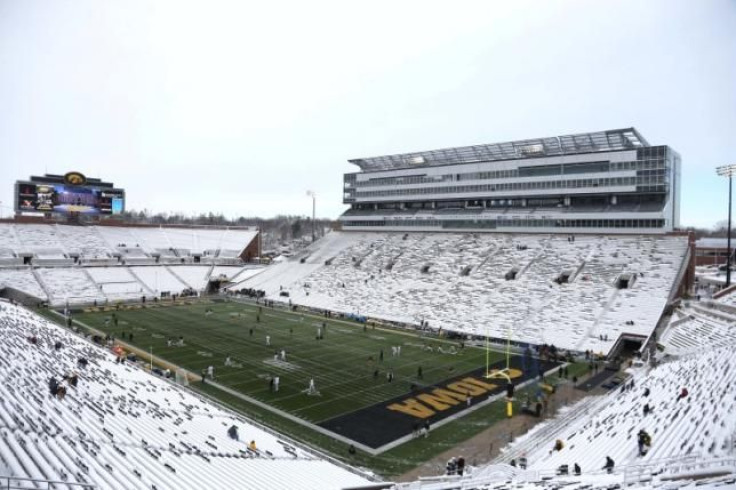 A heavy fall snowstorm hit the Midwestern United States on Saturday, blanketing states from South Dakota to Wisconsin with as much as 16 inches (40 cm) of snow, slowing air travel and delaying some events for U.S. presidential candidates.
The storm was forecast to travel east into the Great Lakes region, reaching Michigan and upstate New York according to the National Weather Service. It forecast widespread accumulations of 4 to 8 inches (10-20 cm) of snow.
Forecasters warned that trees that had not already dropped their leaves could be damaged by the heavy, wet snow.
"We have snow across the area with heavier amounts across northern Illinois," said Amy Seeley, a meteorologist with the National Weather Service office in Chicago.
While it is uncommon for the Midwest to see such heavy snowfall so early in the year, the storm is not unprecedented, Seeley said, noting that an early November storm in 1951 dropped 9.3 inches of snow over the area.
"This has happened before, but obviously it's not as common to have this much snow in November," she said.
In Chicago, Brian Love, 50, headed out anyway, stopping at a local pharmacy before making a library run.
"This is good weather to push my bike in," Love said. "The only thing you can do is walk it because it's too slushy and too deep to actually ride."
Robert Schneck, 52, a worker for the maintenance division of suburban Park Forest, Illinois, had been called out for an unusual Saturday shift because of the storm.
"It couldn't be light and fluffy. It had to be heavy and wet," he said. "Gotta clear a path for people to walk."
The storm also caused several Republican presidential candidates to cancel events in Iowa, home of the critical first nominating caucus. U.S. Senator Marco Rubio of Florida and Carly Fiorina, a former Hewlett-Packard chief executive, cut some events from their schedules while U.S. Senator Ted Cruz of Texas canceled plans to visit the state.
Snow was forecast to continue into the early evening hours, with single-digit Fahrenheit temperatures hitting parts of the northern Midwest overnight, she said.
The storm affected air travel, with 514 U.S. flights canceled by Saturday morning, with Chicago's O'Hare International and Midway International airports the hardest hit. One in three Midway departures had been canceled by 9:30 a.m. (1530 GMT).
The Illinois and Michigan Departments of Transportation warned that snow and ice-covered roads would require slow travel.
© Copyright Thomson Reuters 2023. All rights reserved.