Earth Day 2021: Inspirational Quotes To Embrace Nature On 51st Anniversary
Since 1970, April 22 has been a day dedicated to promoting ways to protect and save the earth. The annual event known as Earth Day was founded by former Wisconsin senator Gaylord Nelson.
This year marks the 51st anniversary of the day devoted to spreading awareness about the importance of nature and the environment.
The 2021 Earth Day theme is Restore Our Earth.
"Climate change and other environmental degradations have broken our natural systems, leading to new and fatal diseases as well as a breakdown of the global economy. But just as climate change and coronavirus painfully remind us of the harm we've caused, Restore Our Earth reminds us of the opportunities that lay ahead," the EarthDay.org website states.
This year's event will focus on promoting climate literacy, restoration, and other topics. The virtual celebration will offer a variety of discussion panels, summits, workshops, and special performances.
"It is up to each and every one of us to Restore Our Earth not just because we care about the natural world, but because we live on it. We all need a healthy Earth to support our jobs, livelihoods, health & survival, and happiness. A healthy planet is not an option — it is a necessity," the official site reads.
Celebrate Earth Day with these inspirational quotes compiled from AZ Quotes and Goodreads.
"On Earth Day, we celebrate all the gifts the world and nature make available to us. We recognize our complete dependence on its bounty. And we acknowledge the need for good stewardship to preserve its fruits for future generations." ― John Hoeven
"God wanted to make heaven and the earth is that heaven. Nowhere in the universe there is so much love, life, beauty, and peace. Enjoy your stay with the fellow beings." ― Amit Ray
"What you do makes a difference, and you have to decide what kind of difference you want to make." ― Jane Goodall
"Earth care, as it turns out, is really about self-care and other-care. What we design today impacts how we live tomorrow. For better or for worse, it impacts far into upcoming generations." ― L.L. Barkat
"Green is the prime color of the world, and that from which its loveliness arises." ― Pedro Calderon de la Barca
"On Earth Day, the Moon in the sky also has a very valuable message to us: If you cannot maintain your atmosphere, you turn into the Moon, a pointless inanimate place!" ― Mehmet Murat ildan
"In every walk with nature one receives far more than he seeks." ― John Muir
"We are strong and lucky. Our planet is home to many who struggle to survive on too little. The fact that we are of the group with food, shelter, and clean water obligates us not to give up on the world that we have compromised. Knowledge is responsibility." ― Hope Jahren
"Look deep into nature, and then you will understand everything better." ― Albert Einstein
"Celebrate Earth Day! A time to recognize the gains we have made. A time to create new actions to accelerate environmental progress. Protect our planet not only on Earth Day, but every day!" ― Ciaran Lynch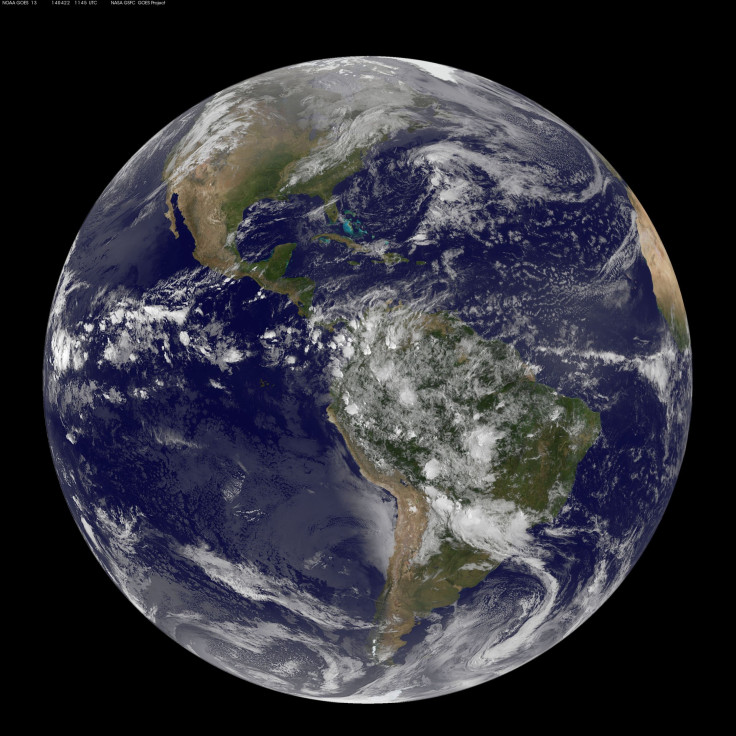 © Copyright IBTimes 2023. All rights reserved.