'Earth Hour' picks momentum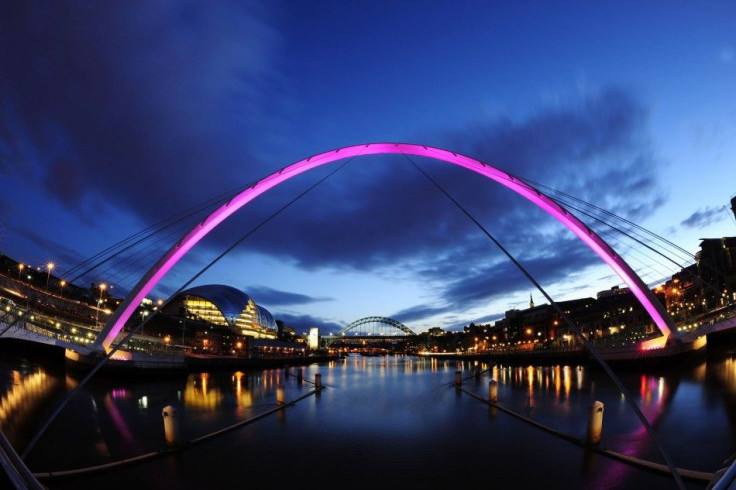 At 8:30 PM on Saturday 26th March 2011, lights will switch off around the globe for Earth Hour and people will commit to actions that go beyond the hour.
"Use 60 minutes of darkness to help the world see the light," urges Ban Ki-moon, UN Secretary General, who is leading world leaders in support of the Earth Hour 2011 vouching for a sustainable and secure future.
"All over the world individuals, communities, businesses and governments are creating new examples for our common future – new visions for sustainable living and new technologies to realize it," he said in a message on Friday. "Tomorrow, let us join together to celebrate this shared quest to protect the planet and ensure human well-being. Let us use 60 minutes of darkness to help the world see the light."
Hundreds of millions of people in 133 countries and territories across the globe are expected to switch off their lights at 8:30pm local time on Saturday March 26. In a series of video messages posted to YouTube, world leaders have pledged their support for the world's largest voluntary environmental action.
Messages of support for Earth Hour 2011 have poured in from Archbishop Emeritus Desmond Tutu, UK Prime Minister David Cameron, Australian Prime Minister Julia Gillard and Colombian President Juan Manuel Santos.
"Through the symbolic act of switching off our lights for one hour on Saturday, March 26 from 8.30 – 9.30 pm we will collectively send our clarion call for change around the globe. 'Please, political leaders and captains of industry, we implore you. Take action against climate change now.'"
Colombian President Juan Manuel Santos invited Colombians to turn off the lights for one hour on Saturday March 26 at 8:30pm, and to take action for the environment every day, every hour. "It will be an hour without lights, but with stars, a lot of stars. One hour for our planet, the first of many."
UK Prime Minister David Cameron has pledged to make the coalition Britain's greenest-ever government in the fight against climate change. Sharing responsibility holds the key to fighting climate change, Cameron said. It will be the choices we make as individuals which will mean the difference between success and failure.
Australian Prime Minister, Julia Gillard has lent her voice to Earth Hour by vowing that she and her government will go beyond the hour by, "doing everything in my power to deliver a carbon price".
"I believe 2011 is the year Australia will choose action," Gillard said from Parliament House Canberra, one of the landmarks that will go dark for an hour this Saturday. "Everyone taking part in Earth Hour this year is helping make sure this is so."
Leaving apart the leaders, the WWF, which is spearheading the movement, has asked microbloggers to virtually switch off the lights on their Twitter profile picture. Many twitter-messages are flowing around the Net about how they will support the Earth Hour while there many others who declined their support.
I will not celebrate Earth Hour... Its just for those who need to be reminded that we need to take care of our mother nature... said one tweet.
But, Indian cities which face frequent shudowns round the clock are unlikely to join the move voluntarily.
© Copyright IBTimes 2023. All rights reserved.
FOLLOW MORE IBT NEWS ON THE BELOW CHANNELS