Earth's Rising Ocean-Plastics Problem Revealed By Plankton Study
Marine plastic pollution accumulating in our oceans has become a global crisis. This was confirmed accidentally when researchers uncovered its first strong evidence in the analysis of 60-year-old records from machines that monitor plankton.
The Continuous Plankton Recorders (CPRs) is one of the oldest surveyor programs to monitor marine life on Earth. Since 1957, the CPRs has been towed over 6.5 million nautical miles in the North Atlantic and adjacent seas.
The primary purpose of CPRs has been to record plankton communities in the vast ocean scale. Despite not intending to do so, CPRs also towed large ocean plastic objects such as bags and fishing lines entangled in its filtering mechanism. This was recorded in a digital database that dates back to 1957.
The historical records of CPRs were used to look back and count the amount of ocean plastic pollution.
Over the 60-year period, 208 entanglements in CRPs were recorded, including a few in the 1950s and 1960s. But since then, encounters with ocean plastics have become much more common, rising through the 1980s and 1990s and peaking in the 2000s when the CPRs were becoming entangled in roughly 3 percent of tows. Fishing gears were the biggest culprit — having been involved in 55 percent of all entanglements.
"Here we present a consistent time series from 1957 to 2016, of oceanic plastic occurrence in the North Atlantic and adjacent seas, and our findings on the localization, properties, and temporal trends of these plastics." Dr. Clare Ostle wrote in the paper. Ostle is affiliated with the Marine Biological Association, the organization that manages the CPR Survey.
The date recorded from CPRs confirms a significant increase in open ocean plastics since the 1990s.
Previous studies about ocean plastics were focused mainly on the ingestion of sea creatures which cover a shorter period of time. This is the first time researchers have demonstrated the alarming rise of ocean plastics using one long-term data set.
The study was published on April 16 in the journal of Nature Communications.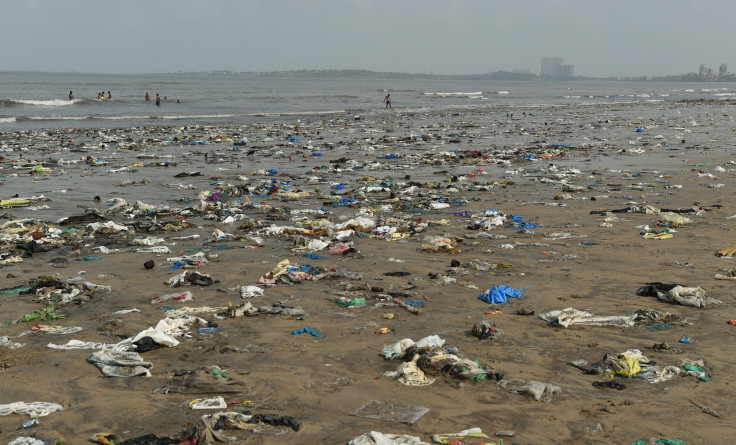 © Copyright IBTimes 2023. All rights reserved.