eBay Shares Open Lower Amid Rumors Of PayPal Spinoff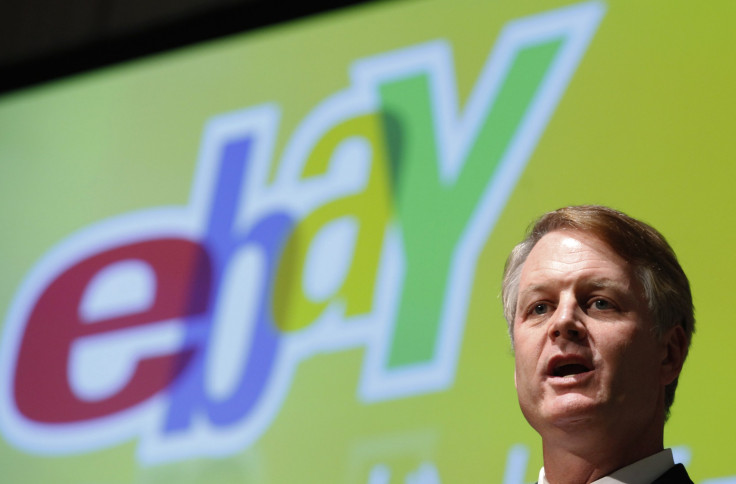 Shares for eBay Inc. (NASDAQ:EBAY) opened slightly lower Friday after reports that the e-commerce company is considering abandoning the PayPal payment system as soon as next year.
While it remains unclear if eBay would spin off all or part of its rapidly growing unit PayPal, and what structure it would take, news website The Information, citing two unidentified sources, on Thursday said that the company has been telling candidates for the PayPal CEO position that the two entities could be separated in 2015.
Shares of the San Jose, California, company opened Friday at $55.65, down 24 cents, or less than 1 percent. It rose 4.7 percent to $55.89 at Thursday's close, leaving the stock up 1.9 percent this year.
The company's previous chief executive, David Marcus, left in June to head Facebook Inc.'s (NASDAQ:FB) messaging products business. Billionaire activist investor Carl Icahn, who owns about 2 percent of eBay shares, has been pushing the online auction company since January to carve out the payments business. Icahn dropped a planned proxy fight in April after the company agreed to add David Dorman, the chairman of CVS Caremark Corp. (NYSE:CVS) and an Icahn ally, as an independent director to its board.
EBay CEO John Donahoe has said that eBay relies on PayPal for much of its revenue and that breaking the two apart wouldn't make sense. PayPal revenue is up 20 percent in the latest quarter, compared with a 9 percent gain in its marketplaces business. But some investors have argued that an independent PayPal could grow by attracting online retailers wary of rival eBay.
"The eBay Inc. board and management team remain focused on maximizing shareholder value," an eBay spokeswoman told Bloomberg News Thursday in an emailed statement. "As we discussed during proxy season and in our second-quarter financial results call, the board will continue to assess all alternatives to create that long-term value and to enhance growth and competitive positions of both eBay and PayPal. This position has not changed."
© Copyright IBTimes 2023. All rights reserved.