Ebola Outbreak 2014: 21-Day Quarantine May Not Suffice, Study Suggests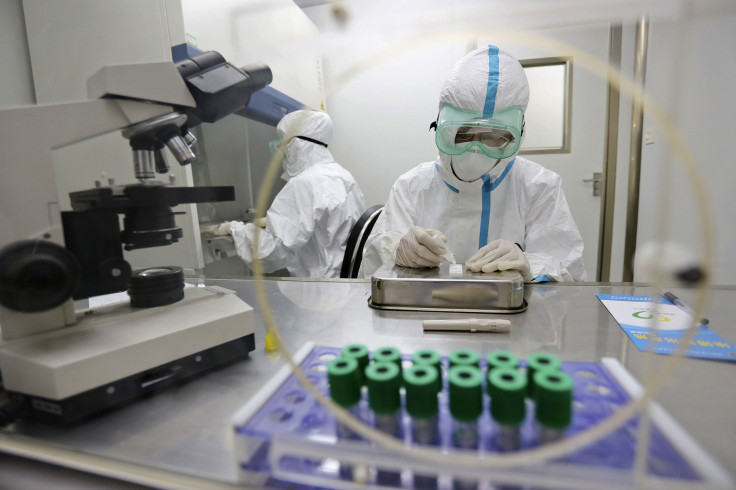 A recent study on the quarantine period for that Ebola virus suggests that 21 days in isolation may not be enough. The incubation period for Ebola -- that is, the time between the point of infection to the onset of symptoms -- is two to 21 days, according to the World Health Organization. The Centers for Disease Control and Prevention advises that any individuals who were possibly exposed to the virus should monitor their health and restrict their travels for 21 days.
Last week, the federal government announced that passengers arriving from West Africa to the five busiest airports in the U.S. would undergo screening for Ebola. Those who refuse could face 21 days in quarantine, a government official said. The dog of Nina Pham, a Dallas nurse who contracted Ebola, is currently spending 21 days in quarantine while health officials monitor for symptoms. The family of Ebola victim Thomas Eric Duncan, whom Pham treated, is being quarantined for 21 days at an undisclosed location.
The study, published Tuesday by Drexel University professor Charles Haas, advises reconsideration on the criteria for the quarantine period. "Twenty-one days may not be sufficiently protective to public health," Haas writes in his study, published in PLOS Currents: Outbreaks.
Haas researched the incubation period for Ebola in previous outbreaks in Zaire and Uganda. He found "12 percent of the time, an individual case will have a greater incubation time than 21 days," according to the study. When looking at data of the 1995 Zaire (now the Democratic Republic of the Congo) outbreak, Haas found that a quarantine period of as high as 31 days is more appropriate.
According to Haas, a decision made on the appropriate incubation time for Ebola must be based on a balance between costs and benefits. Though, Haas noted that "no quarantine time will provide absolute assurance of no residual risk from contagion."
Ebola is transmitted to humans from wild animals, and can be spread among people from contact with infected bodily fluid. The first known Ebola outbreaks occurred in secluded villages near tropical rainforests in Central Africa. Today, West Africa is facing the worst known outbreak in history, and the often fatal virus threatens Europe and the United States. WHO estimates affected countries could be seeing more than 10,000 new cases weekly by mid-November.
© Copyright IBTimes 2023. All rights reserved.
FOLLOW MORE IBT NEWS ON THE BELOW CHANNELS