Ebola Outbreak 2014: WHO Could Declare Emergency of International Concern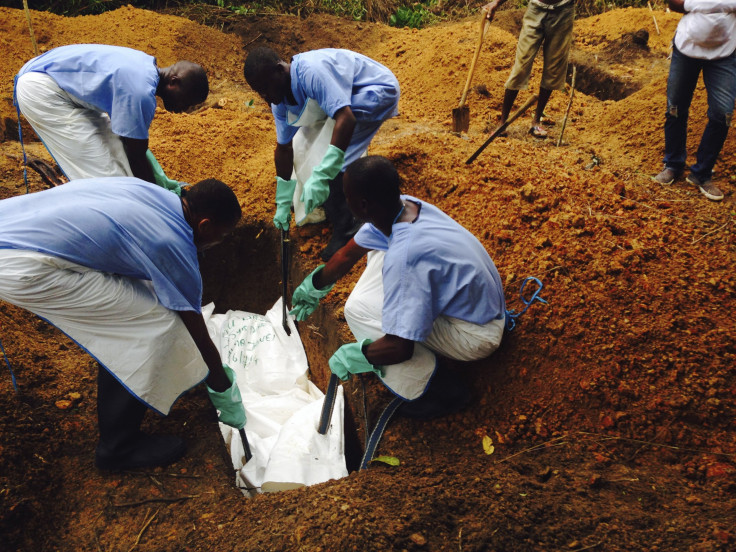 The World Health Organization started its two-day emergency committee meeting today to discuss West Africa's Ebola virus outbreak, the deadliest in history. One thing the International Health Regulation (IHR) Emergency Committee, a panel of 20, will decide is whether or not to recommend a Public Health Emergency of International Concern (PHEIC).
A PHEIC is defined by WHO as "an extraordinary event which is determined… to constitute a public health risk to other States through the international spread of disease; and to potentially require a coordinated international response. This definition implies a situation that: is serious, unusual or unexpected; carries implications for public health beyond the affected State's national border; and may require immediate international action."
The IHR Emergency Committee reports their decision and subsequent recommendations on "areas including travel, surveillance, clinical management [and] infection control," to the director-general, Dr. Margaret Chan. The IHR Emergency Committee meeting will present its findings on Friday morning.
The outbreak has killed 932 people since it was announced in March 2014, nearly all between Sierra Leone, Guinea and Liberia. It remained a local issue until late June, when Doctors Without Borders (MSF) admitted it was stretched to its breaking point dealing with the outbreak.
It became a global fixation when top doctors from the region succumbed to the virus, a Liberian man brought it to Nigeria and two American aid workers were infected. More recently, a Saudi man died in Jeddah from a hemorrhagic fever suspected to be Ebola on Wednesday. It would be the first Ebola case outside of Africa in history.
A separate panel will meet next week to weigh their options with the experimental, clinically untested medicine that's "likely saved" the lives of Dr. Kent Brantly and Nancy Writebol, two American aid workers infected while working in Liberia. The medicine, called ZMapp brought Dr. Brantly back from near death to a point where he could walk under his own power into a state-of-the-art isolation and treatment facility in Atlanta, Georgia. The panel will debate whether or not its ethical to administer treatment using ZMapp without full clinical trials on humans.
"We are in an unusual situation in this outbreak. We have a disease with a high fatality rate without any proven treatment or vaccine," Dr. Marie-Paule Kieny, assistant director-general at the World Health Organization, said in a statement. "We need to ask the medical ethicists to give us guidance on what the responsible thing to do is."
© Copyright IBTimes 2023. All rights reserved.