Ebola Virus: New Aid Worker Attack In Sierra Leone Amid Curfew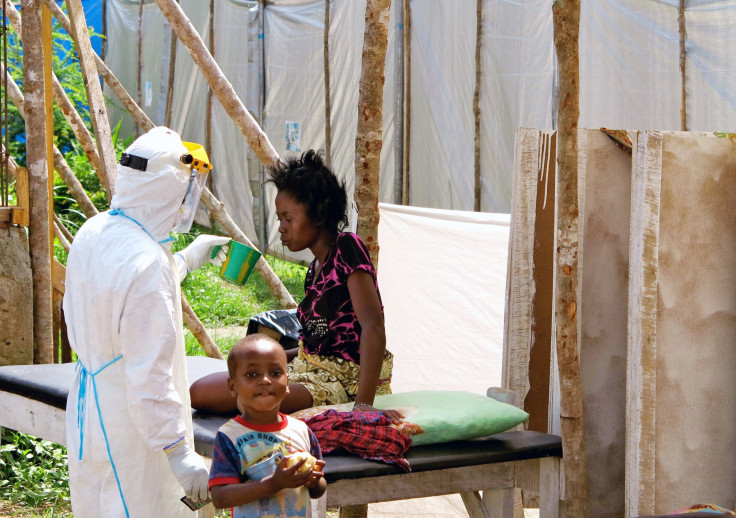 Health-care workers in a village east of Freetown, the capital of Sierra Leone, came under attack Saturday while attempting to bury five victims of the deadly Ebola virus disease, according to a police official cited by the Associated Press. Nevertheless, the attacks in the village of Waterloo did not derail a government effort to contain the virus through house-to-house inspections. Volunteers carrying out the inspections have reported that, by and large, most Sierra Leoneans have obeyed government orders to remain at home through Sunday evening.
Sierra Leone, a small, impoverished West African nation seeking to emerge from decades of war and instability, has been among the countries most badly affected by the virus: Ebola has caused 560 deaths in the country, roughly one-fifth of the 2,600 fatalities registered in the region, as AP reported.
In their attempt to prevent the virus from spreading, government officials throughout the region have struggled to overcome insufficient medical equipment, poor transportation infrastructure and, occasionally, intransigence in the populations themselves. BBC News reported Thursday that villagers in Guinea, a nation bordering Sierra Leone, slaughtered eight Ebola aid workers in cold blood.
Ebola is one of the world's deadliest diseases, with roughly one-half of those infected in West Africa since December having died. U.S. President Barack Obama has pledged to rally support for combating Ebola when world leaders gather in New York for the United Nations General Assembly meeting this week. And, last week, the president announced he would dispatch 3,000 American troops to the region, marking the first time a U.S. president has promised military assistance to fight a disease outbreak in Africa.
© Copyright IBTimes 2023. All rights reserved.