Ebola Outbreak: The Latest Out Of West Africa, Nearly 900 Dead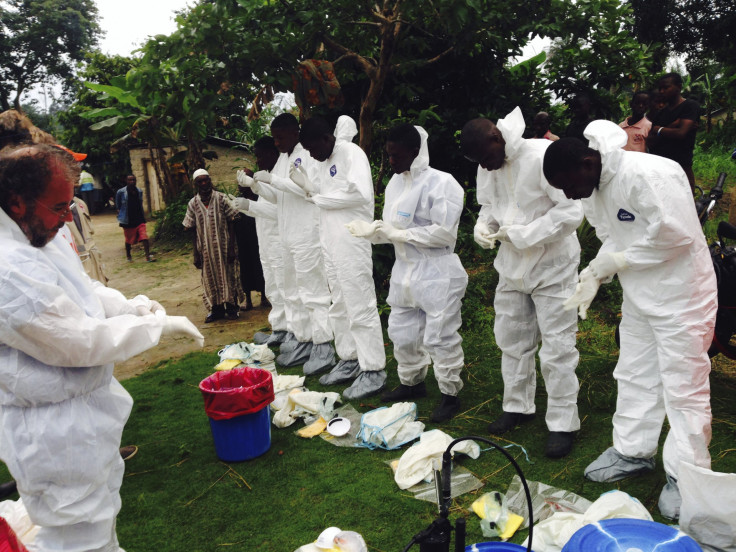 The Ebola outbreak has caught the eyes of the international press in the last few weeks as the death toll in West Africa rises and a handful of high-profile cases have appeared.
While airlines and countries are taking precautionary measures to keep the virus contained, here are the latest updates from West Africa, the epicenter of the outbreak.
The cumulative international death toll stands at 887 as of August 1. All but one of the victims are either Sierra Leonean, Guinean or Liberian. Those nations have enacted emergency measures to contain Ebola.
Sierra Leone has temporarily cancelled all soccer matches in an effort to minimize public exposure and prevent a potential spread abroad. The Sierra Leone Football Association (SLFA) will reportedly ask the Confederation of African Football for permission to play abroad in upcoming African Cup qualifying matches and to clear its players through medical examinations.
Despite issuing public health emergencies, activating troops to search for cases and temporarily banning large public gatherings, officials from Liberia are having difficulty enforcing quarantine measures in its capital Monrovia. Family members of victims have been seen handling their still infectious bodies and dropping them in the street to avoid being quarantined themselves. Many locals do not trust the Ebola centers set up to fight the disease, because so many victims go there and eventually succumb to Ebola.
Information Minister Lewis Brown told Reuters that one policy that has caught on with the public is cremating bodies, which previously was met with some opposition in favor of local burial practices.
Nigerian health officials say there are eight Nigerians suspected to have caught the Ebola virus when Liberian-American government consultant Patrick Sawyer fell ill and died in Nigeria while on business. They have confirmed that one doctor who treated Mr. Sawyer has tested positive for the virus. Officials have quarantined another six, but none are showing signs of the disease.
Nigerian's Health Commissioner Jide Idris says he is considering asking for the experimental medicine used to treat two American aid workers who became infected with Ebola while treating patients in Liberia with the aid group Samaritan's Purse. Both Dr. Kent Brantly and aid worker Nancy Writebol were given the medicine and flown to Emory University Hospital's state-of-the-art isolation and treatment center in Atlanta, Georgia. Dr. Brantly responded extremely well to the medication and was able to walk into Emory's facility under his own power.
© Copyright IBTimes 2023. All rights reserved.
FOLLOW MORE IBT NEWS ON THE BELOW CHANNELS