US Defense Department Spent $140M On Ebola Treatment Research -- And They're Getting Close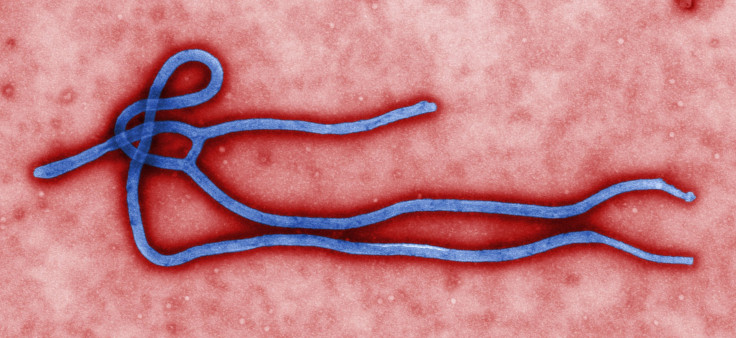 The tragic Ebola outbreak in the African nation of Guinea in recent days is devastating to local communities but has presented a rare opportunity to advance the pursuit of a cure.
The epidemic has cost the lives of 83 people so far out of 127 total cases reported.
There are no approved treatments for the virus yet but one Canadian company called Tekmira Pharaceuticals Corp. has come close. And industry insiders buzzing about using the as-yet unlicensed anti-viral drug to help patients in Guinea.
The World Health Organization, Doctors Without Borders and other international organizations have sent dozens of health workers and scientists to the region, and they are working to control the virus through quarantine and tracking. Still, there isn't much they can do for the patients; Ebola kills 90 percent of its victims, often times in less than a month, and there is no known cure. But scientists are getting close.
While victims desperately need treatment, funding for the very difficult and lengthy research and testing that is required generally goes to diseases that are more common, like malaria. Ebola has affected fewer than 10,000, and most pharmaceutical companies can't afford -- on their own -- to spend money on something for which there is a relatively limited market.
But that's exactly what Tekmira is doing thanks to a $140 million contract with the U.S. Department of Defense. And its work appears promising: Last month the company began its first human trials of TKM-EBOLA, a treatment for the virus. Such dramatic progress recently has left some wondering whether the experimental treatment could be used in the field to help save patients in Guinea.
"Deploying TKM-EBOLA in the current outbreak would have benefits for both the drug developer and patients," wrote Dirk Haussecker, an independent consultant in the field, and creator of The RNAi Therapeutics Blog. "You could argue that it is ethically more troubling testing a new compound in healthy volunteers when actual patients are available."
"Compassionate use authorization" allows for volunteers to take unapproved medicine if they have a life-threatening disease. But the case of the Tekmira treatment isn't that simple.
"My impression is that it's not advanced enough to use on a compassionate basis," said Dr. Anthony S. Fauci, Director of the National Institute of Allergy and Infectious Diseases at the National Institutes of Health, to International Business Times. "I'm not 100 percent sure on that though."
On Monday and Tuesday, Ebola experts from around the world gathered at the 6th International Symposium on Filoviruses, which includes Ebola, in Galveston, Texas.
Kartik Chandran, an associate professor at the Albert Einstein College of Medicine Yeshiva University, attended the conference, and said that use of the unapproved therapies was definitely a topic of discussion.
"But despite the fact that everyone's working really hard and there's a number of promising things happening, there are no sort of FDA-approved treatments that can be given to people yet," he said.
A spokesperson for Tekmira said that the drug has not yet been approved for use, and Ian MacLachlan, executive vice president and chief technical officer at Tekmira, told the IB Times he couldn't comment on the possibility.
It was four years ago that the company, based in Burnaby, British Columbia, started a collaboration with the Transformational Medical Technologies Program, a part of the U.S. Department of Defense. This year the company achieved two key advances. In January, the company announced that it had dosed the first human subject in a clinical trial, and plan to report results later this year. On March 5, the U.S. Food and Drug Administration granted the company a "fast-track" designation, designed to speed up the process of developing important therapies.
"It's often the case where there may not be a conventional commercial opportunity," said MacLachlan. "It's certainly very helpful that organizations like the U.S. government and others have seen fit to sponsor research in these areas."
Though devastating, it isn't a priority for local governments, who are more concerned with bigger problems such as AIDS or malaria, according to David Heymann, a professor of infectious disease epidemiology at the London School of Hygiene and Tropical Medicine who was one of the first to deal with the virus when it was discovered in 1976.
"They're busy dealing with diseases that they have in their countries and their priorities might not be the same as for the U.S. for bioterrorism," he said.
The virus is classified as a "Category A Priority Pathogen," a category reserved for highly fatal, easily transmitted organisms that "require special action for public health preparedness," according to the Centers for Disease Control. The category also includes Anthrax as well as Dengue and Lassa fevers.
And it's a good thing the government is investing.
"Ebola virus is one of the things that keep public health officials up at night," said Ben Neuman a virologist at the U.K.'s University of Reading, in a public statement.
In a phone call with IB Times, he explained that public organizations like the U.S. government or even the U.N. are most likely to fund research, based on a wider public good.
"There really is not much of a global market," said Dr. Thomas Geisbert, a virologist at the University of Texas Medical Branch. But there are other motivators. "The high case fatality rates and potential for deliberate misuse are some of the main driving forces for why the U.S. government is the main funding source."
Regardless of where the funding comes from, virologists are hopeful that an approved treatment is near. In some cases, government-funded research on Ebola or other diseases has led to findings that help in other areas, another potential benefit.
"From a humanitarian perspective we hope that vaccines being supported by the U.S. government could and would eventually make their way to endemic areas," Geisbert said.
© Copyright IBTimes 2023. All rights reserved.