Ebola Patient Zero: Emile Ouamouno Of Guinea First To Contract Disease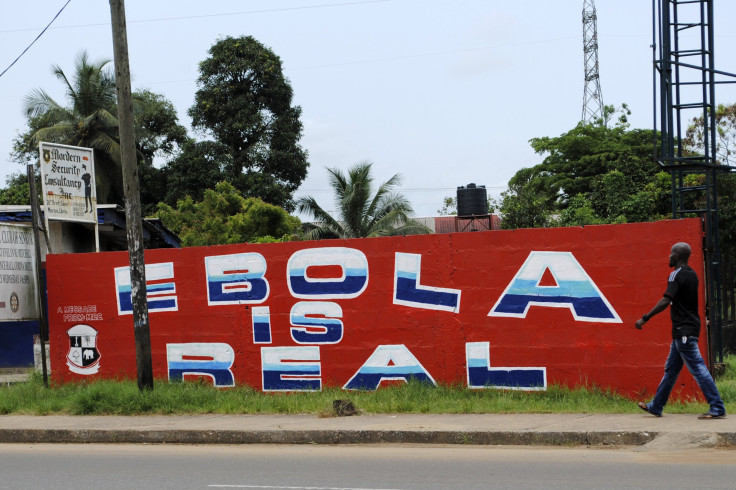 A 2-year-old Guinean boy named Emile Ouamouno is believed to be this year's massive Ebola outbreak's "patient zero," or the first case that began spreading the disease, according to the New England Journal of Medicine. Ouamouno died nearly a year ago in December.
Ouamouno's 3-year-old sister, his mother and his grandmother went on to contract and die from Ebola. Ouamouno's father said his son liked to listen to the radio and his daughter liked to carry babies around on her back. The disease spread from the Ouamouno family to the chain of people caring for them, including a midwife, a health care worker caring for her and then to a doctor caring for the health care worker. The doctor then spread it to his brothers.
Nearly 11 months after the toddler contracted the disease, the World Health Organization said around 5,000 people have died of the virus, but that number could be as much as three times higher. The family lived in Meliandou, a small village outside of Gueckedou, a city of about 221,000 people that sits on the border with Liberia and Sierra Leone.
Its unclear how Ouamouno contracted the disease, but its natural host is believed to be the fruit bat, which is a common meal in rural West Africa. The disease can also be spread to humans by animals that are believed to have consumed fruit bats themselves.
Largely porous, rural borders meant it didn't take long for the virus to spread across the border to Liberia and Sierra Leone. Those three countries are where most of the 5,000 confirmed victims have died. There's been a handful of cases in Nigeria and one in Senegal, but both countries were recently declared Ebola free. The disease first spread to the United States in late September via Thomas Eric Duncan, who later died, and a New York City doctor who worked in Liberia became the second person to organically spread the virus to the U.S.
Word spread around the region that patient zero came from Meliandou, devastating the small village's economy. "Nobody wants to buy our products," Meliandou chief Amadou Kamano said. "People burnt everything out of fear … now we are even poorer than we were before."
Meliandou buried 14 of its residents between December and April but is now considered free of the virus. It took nearly that long for the Ministry of Health of Guinea to notify the WHO. The United Nations' health wing first noted the "rapidly evolving outbreak" on March 23, when 49 cases and 29 deaths were confirmed.
© Copyright IBTimes 2023. All rights reserved.