Ebola: Three African Doctors Given Experimental ZMapp Drug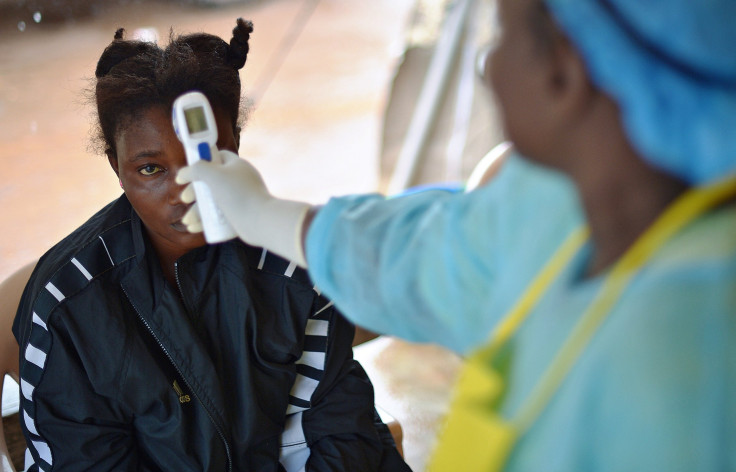 Three African doctors infected with the Ebola virus have each received doses of the experimental drug ZMapp, which appears to have helped two American aid workers who were infected with the virus in late July. The doses are being administered to Drs. Zukunis Ireland, Abraham Borbor, both from Liberia, and Dr. Aroh Cosmos Izchukwu of Nigeria. The doses are some of the last of the drug, as ZMapp's manufacturer, Mapp Biopharmaceuticals, says the "available supply of ZMapp has been exhausted."
Still, Tolbert G. Nyenswah, assistant minister of health and social welfare, said ZMapp could be used more widely in Liberia in the future.
"If we can save the doctors here, especially those senior medical doctors that are infected with the virus, then Liberia can be a place to do a mass trial with the drugs," Nyenswah said.
The doctors are three of the 670 cases of Ebola found so far in Liberia. At least 413 people have died there, the World Health Organization, or WHO, has said. WHO says more than 170 health care workers have been infected with Ebola and 81 have died across Liberia, Guinea, Sierra Leone and Nigeria.
ZMapp only entered animal trials a few months before what is now the worst Ebola outbreak in history was discovered in late March 2014. Two American aid workers became the first people to receive the drug after they caught the virus treating patients in Liberia. Their organization, Samaritan's Purse managed to acquire the drug by working with Mapp Biopharmaceuticals and the Food and Drug Administration, which has restrictions on the export of experimental drugs.
Both are now in improving condition at a state-of-the-art facility in Atlanta. One other man, a 75-year-old Spanish priest received ZMapp but died Tuesday. The administration of the drug to three foreigners has been questioned, with critics asking why it hasn't been used in West Africa.
The debate prompted WHO to discuss the ethical implications of administering an experimental drug on a large scale like what would be necessary in West Africa. WHO decided it was ethical to investigate the implementation of ZMapp on a wide scale, but all parties recognized it will take months to manufacture enough of the drug to administer widely. ZMapp received aid from the U.S. government to ramp up production.
Canada has donated 800 top 1,000 doses of its own unproven Ebola vaccine to the World Health Organization but it has yet to be administered. Dr. Gregory Taylor of Canada's Public Health Agency hopes it will be given to health care workers to reduce their risk of contracting the virus.
At least 1,069 of the 1,975 infected with Ebola have died. The virus causes internal hemorrhaging, gastrointestinal issues and extremely high fevers. Ebola is one of the deadliest viruses in known to exist with a mortality rate of 50 percent to 90 percent.
© Copyright IBTimes 2023. All rights reserved.