Two Liberian Doctors To Receive Experimental Ebola Drug, But Supplies Now 'Exhausted'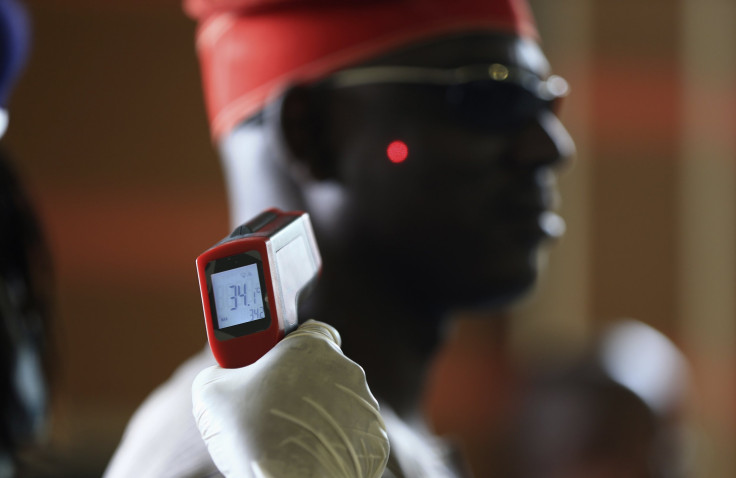 Two Liberian doctors infected with the Ebola virus will receive the potentially lifesaving ZMapp, an experimental treatment, but the drug's maker says its supply is now exhausted. Mapp Biopharmaceuticals said in a statement it provided the drug free of cost to every properly authorized entity that requested it but did not specify who made those requests.
Because it only had produced enough for animal trials, ZMapp was already in short supply. The U.S. government is working with Mapp Biopharmaceuticals to ramp up production.
Getting the drug to doctors wasn't easy. The U.S. Federal Drug Administration does not allow experimental drugs to leave the country, but a spokesperson for the Department of Health and Human Services said authorities did help connect Liberian officials with Mapp Biopharmaceuticals. Liberian officials hope to get more of the drug when it is produced. Information Minister Lewis Brown told Reuters the drug samples should be there in the next two days.
World Health Organization, or WHO, officials announced Tuesday administering the experimental drug to patients is ethical following a teleconference with a panel of experts. WHO expressed concern about using a drug that hasn't made it out of animal trials on humans, especially on a wide scale. The panel did not say who should receive the drug.
"In the particular circumstances of this outbreak and provided certain conditions are met, the panel reached consensus that it is ethical to offer unproven interventions with as yet unknown efficacy and adverse effects, as potential treatment or prevention," the WHO statement read.
The drug reportedly brought Dr. Kent Brantly, a missionary doctor treating Ebola patients in Liberia back from the brink of death almost immediately. His colleague, Nancy Writebol also saw an improvement after getting the drug.
Still, ZMapp is not a guaranteed cure. A 75-year-old Spanish priest infected with Ebola died Tuesday after receiving the drug. He is the first European to die from the viral disease that had been contained to West and sub-Saharan African countries until this current outbreak.
West African officials have expressed concern the drug was used on the two Americans and the Spanish doctor, but hasn't been used in the countries hit the hardest by the outbreak.
WHO announced Monday 1,013 people have died in the outbreak. It's the first time the death toll for a single outbreak has topped 1,000. Ebola has officially killed 1,577 people in all other recorded outbreaks since it was identified in 1976.
© Copyright IBTimes 2023. All rights reserved.
FOLLOW MORE IBT NEWS ON THE BELOW CHANNELS