Ebola: US Aid Workers Evacuated From Sierra Leone After Possible Exposure To Virus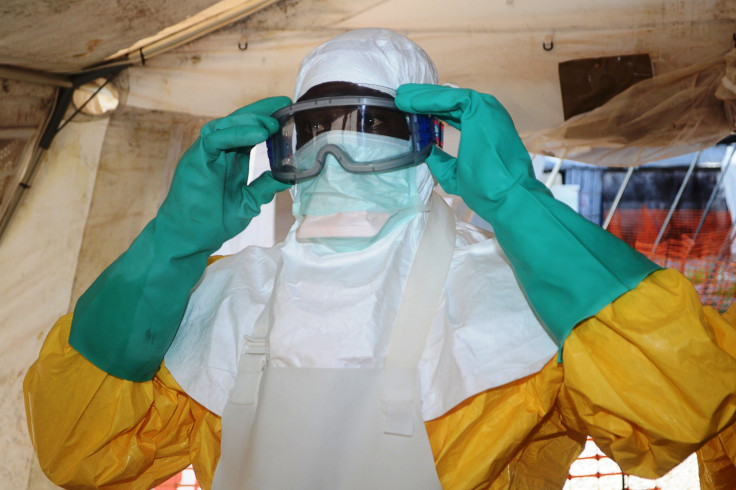 Around a dozen U.S. aid workers were evacuated from Sierra Leone following fears of exposure to the Ebola virus.
They had been working at a clinic run by the U.S. charity Partners in Health in Port Loko district of the north of the country.
An American clinician back from Sierra Leone had tested positive and is being treated at a hospital near Washington DC. His condition is said to be serious.
Yet another aid worker who was flown in on March 13 after developing symptoms had tested negative twice but was being treated.
Investigators fear the clinician may have exposed others to the virus.
As the evacuees are not showing symptoms, they will not be admitted to hospital, but will instead remain in isolation and be subject to monitoring, said the Centers for Disease Control.
An investigation is continuing, and more workers will be evacuated if necessary.
A year after the first case was reported in the current Ebola outbreak in West Africa, more than 9,976 people have died from the disease in six countries: Liberia, Guinea, Sierra Leone, Nigeria, the U.S. and Mali.
A year after
The total number of reported cases is more than 24,282.
After a drop in cases during January, an increase was reported again in February, largely from remote regions of Sierra Leone and Guinea.
This week World Health Organization officials discovered many bodies in a remote diamond-mining area of Sierra Leone, raising fears once again that the scale of the outbreak is under-reported.
Efforts to control Ebola have been hindered by resistance from local communities that distrust outside intervention and are often aggressive. Locals believe the workers are spreading the disease and have often attacked volunteer groups.
Some charity organizations have threatened to leave the region.
New chains of transmission have risen due to residents not reporting the cases.
It was last March that hospitals alerted Guinea's ministry of health about a mysterious disease in the south-eastern regions of Gueckedou, Macenta, Nzerekore and Kissidougou.
It caused fever, diarrhea and vomiting and had a high death rate. Of the first 86 cases, 59 people died.
The WHO later confirmed the disease as Ebola.
This article is copyrighted by IBTimes.co.uk, the
business news
leader