Ebola Vaccine Trials: First Doses Of Experimental Treatment Given To Malian Health Workers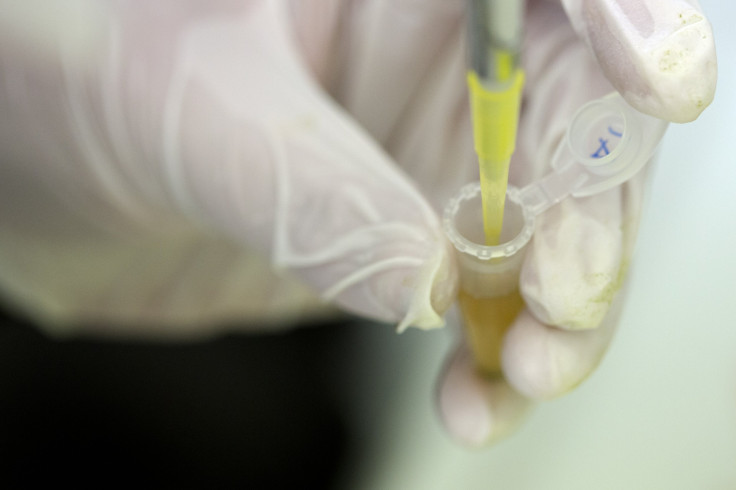 The first trial of an experimental Ebola vaccine has begun in Africa, as three health care workers from Mali infected with the deadly disease that's spreading through the western part of the continent became the first sufferers to receive it. The vaccine, which was developed in the U.S., is expected to be given to another 34 health care workers in the coming weeks.
"This is just the critical first step in a series of additional clinical trials that will have to be carried out to fully evaluate the promising vaccine," said Professor Samba Sow, director general of the University of Maryland School of Medicine's Center for Vaccine Development of Mali, in a statement released Thursday. "However, if it is eventually shown to work and if this information can be generated fast enough, it could become a public health tool to bring the current, and future, Ebola virus disease epidemics under control."
The vaccine trial started Wednesday, according to the medical school. It was developed by investigators at the National Institute of Allergy and Infectious Disease's Vaccine Research Center in Bethesda, Maryland after two months. Before Wednesday, the vaccine was only tested on animals.
The vaccine includes a type of cold virus known as adenovirus that doesn't cause humans to become ill. The virus is modified so it produces an attachment protein of the Ebola virus.
"Immune responses directed against this single Ebola protein have been shown to be highly protective in animal model challenge studies," the medical school said.
"Ebola is among the most urgent international public health issues we are facing. This research will play a key role in helping to solve it," said Dr. E. Albert Reece, dean of the medical school.
A parallel trial vaccine is expected to start soon in Gambia. The experimental vaccine was given to three health care workers from Mali infected with Ebola, which has ravaged West Africa for months. Liberia, Sierra Leone and Guinea have been hit hardest by the highly infectious disease, with cases also appearing in Nigeria.
Last week, Thomas Eric Duncan of Liberia became the first person to be diagnosed with Ebola in the United States. He died on Wednesday.
© Copyright IBTimes 2023. All rights reserved.
FOLLOW MORE IBT NEWS ON THE BELOW CHANNELS