Ebola Virus Outbreak: NYC Hospitals Isolated 27 Patients On Suspicion Of Ebola In Past 2 Months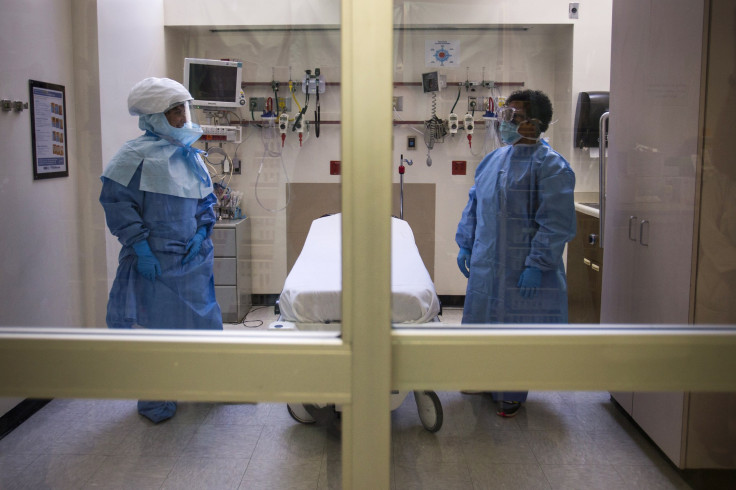 New York City's 11 public hospitals have isolated 27 patients suspected of having contracted the Ebola virus in the past two months, a top city health official said Thursday. None of the patients turned out actually to be suffering from Ebola, but hospitals took the precaution of isolating them from other patients, said Ian Michaels, a spokesman for the New York City Health and Hospitals Corporation, which oversees the city's public hospital system.
"In the last two months we've had over 25 patients who have been held on suspicion that they had Ebola, but none of them turned out to have it. That's just in the 11 hospitals that make up the New York City public hospital system, but then there are a lot of other hospitals in New York," Michaels told International Business Times in a Thursday phone interview. "Over the last two months we've had, I believe, 27 patients isolated on suspicion of Ebola, but none of them had it."
The city system has been proactive in preparing its hospitals for potential Ebola victims. "Fake" Ebola patients have been sent to hospitals across the city in order to test how prepared they are to handle real potential Ebola patients, Michaels said, and the testing will continue as long as the outbreak remains a major threat.
As of Thursday morning, however, the 11 hospitals in the city's public hospital system -- which includes facilities like Manhattan's Bellevue Hospital Center, Brooklyn's Kings County Hospital Center and Queens Hospital Center -- were free of such patients, Michaels said.
"None of the hospitals we have currently has a patient suspected of having Ebola," he said. "That could change -- that could change this afternoon -- but hopefully it won't."
The 2014 Ebola outbreak -- which is the deadliest in history and had infected 8,033 people and killed 3,865 worldwide as of Oct. 5, according to the U.S. Centers for Disease Control and Prevention -- has become an official epidemic since Guinea confirmed the first case on March 22, ravaging Guinea, Sierra Leone and Liberia and spreading to nations including Nigeria, Spain and the United States.
Dallas Ebola patient Thomas Eric Duncan, who was the first person in the U.S. to be diagnosed, died Wednesday at the city's Texas Health Presbyterian Hospital, marking a milestone in the global epidemic.
© Copyright IBTimes 2023. All rights reserved.