Ebola Health Workers: Attack Leaves 3 Journalists, 2 Doctors Dead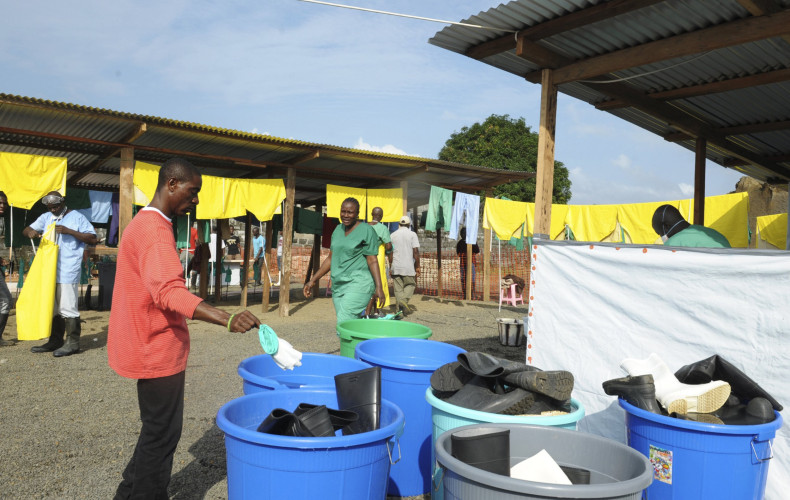 Eight people were found dead Thursday after an attack on a team conducting an information session on Ebola in Guinea, Reuters reported. Three of the bodies had their throats slit, government spokesperson Damantang Albert Camara told Reuters.
"The eight bodies were found in the village latrine," Camara told Reuters.
Three journalists, the director of the health education program in the town and two senior doctors who work at the local hospital were among the dead in Womey, a small town in southeastern Guinea. Angry residents attacked the health workers Tuesday, then reportedly held them captive before they were found dead.
"The meeting started off well; the traditional chiefs welcomed the delegation with 10 kola nuts as a traditional greeting," a local resident who said his name is Yves told the Guardian. "It was afterwards that some youths came out and started stoning them. They dragged some of them away, and damaged their vehicles."
There is wide mistrust in the smaller towns of Guinea, one of the three countries that have been hardest hit by the Ebola outbreak that health officials are calling the deadliest in history. Villagers have accused foreign doctors of "bringing the disease" with them, Dr. Michel Van Herp of Doctors Without Borders told ABC news. Some villagers believe that uttering the word Ebola out loud causes the disease to spread and others believe it simply does not exist, Van Herp said.
Ebola cases have been largely isolated to West Africa since the outbreak began in May. Over 2,600 people have died and more than 5,000 have been infected. Half of these infections and deaths have occurred in the last three weeks, Bruce Aylward, an assistant director general of the World Health Organization, told a news conference in Geneva Tuesday.
President Barack Obama announced Tuesday that the U.S. would send 3,000 U.S. troops to Liberia, another country heavily affected by the outbreak.
"This is the largest international response in the history of the Center for Disease Control and Prevention," Obama said in a televised statement at the CDC on Tuesday. "Their work and our efforts across the government are an example of what happens when America leads in the face of global challenges."