Ebola Virus In Nigeria Confirmed, Health Officials To Screen All Travellers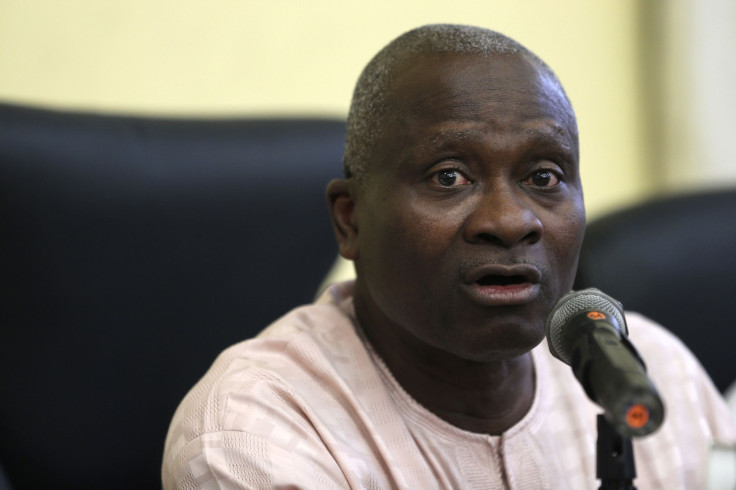 Nigerian officials have put all airports, seaports and land borders on "red alert," after a Liberian man died of Ebola virus disease in the capital city of Lagos. The outbreak that has killed more than 660 people and infected more than 1,000 in Guinea, Liberia and Sierra Leone has officially reached the most populous country on the continent.
"Prior to this development, millions of Nigerians did not imagine the seriousness of the threat of the [Ebola] epidemic ravaging the West African subregion," Sola Ogundipe, the Vanguard's health editor, wrote in the Lagos-based newspaper. "Currently, the probable transmission of the disease is the newest security threat confronting Nigeria."
The victim, Patrick Sawyer, 40, was a consultant for the Liberian Ministry of Finance and had recently lost his sister to Ebola. He boarded a plane from Liberia to Nigeria Tuesday with a high fever, and reportedly vomited during the flight before being whisked away by Nigerian health officials after arrival in Lagos.
The city is the most populous in sub-Saharan Africa, a major transit point into and out of the country, and the nation's commercial capital.
Nigeria's health ministry has been sending reassuring messages to the public.
"We are monitoring and investigating," said Nigerian health minister Onyebuchi Chukwu, who explained that the patient was taken straight to quarantine from the airport and that health workers are tracking down all the passengers on the flight, according to an Al Jazeera report.
The virus, which kills roughly 60 percent of affected patients, is spread through human contact with blood and other bodily fluids of those already infected. While there are a few vaccines and treatments in development, none are available for clinical use.
The World Health Organization has recommended "close physical contact with Ebola patients should be avoided," adding that anyone taking care of patients should use personal protective equipment, and treat any patient blood samples as a "biohazard risk," to be kept "under maximum biological containment conditions."
Dr. Lance Plyler, who heads Ebola medical efforts in Liberia for Samaritan's Purse, an aid organization, told the Associated Press that early detection and isolation are the keys to stopping the virus from spreading.
However, he also said West African hospital systems have "often paralyzed" health-care infrastructure and are not typically equipped well enough to handle an Ebola outbreak. Although aid organizations are stepping in to help, they are also lacking.
"We need more humanitarian workers," he told AP. "We need resources."
The recent outbreak in West Africa is the first since 1994, and has already broken records for the greatest number of victims.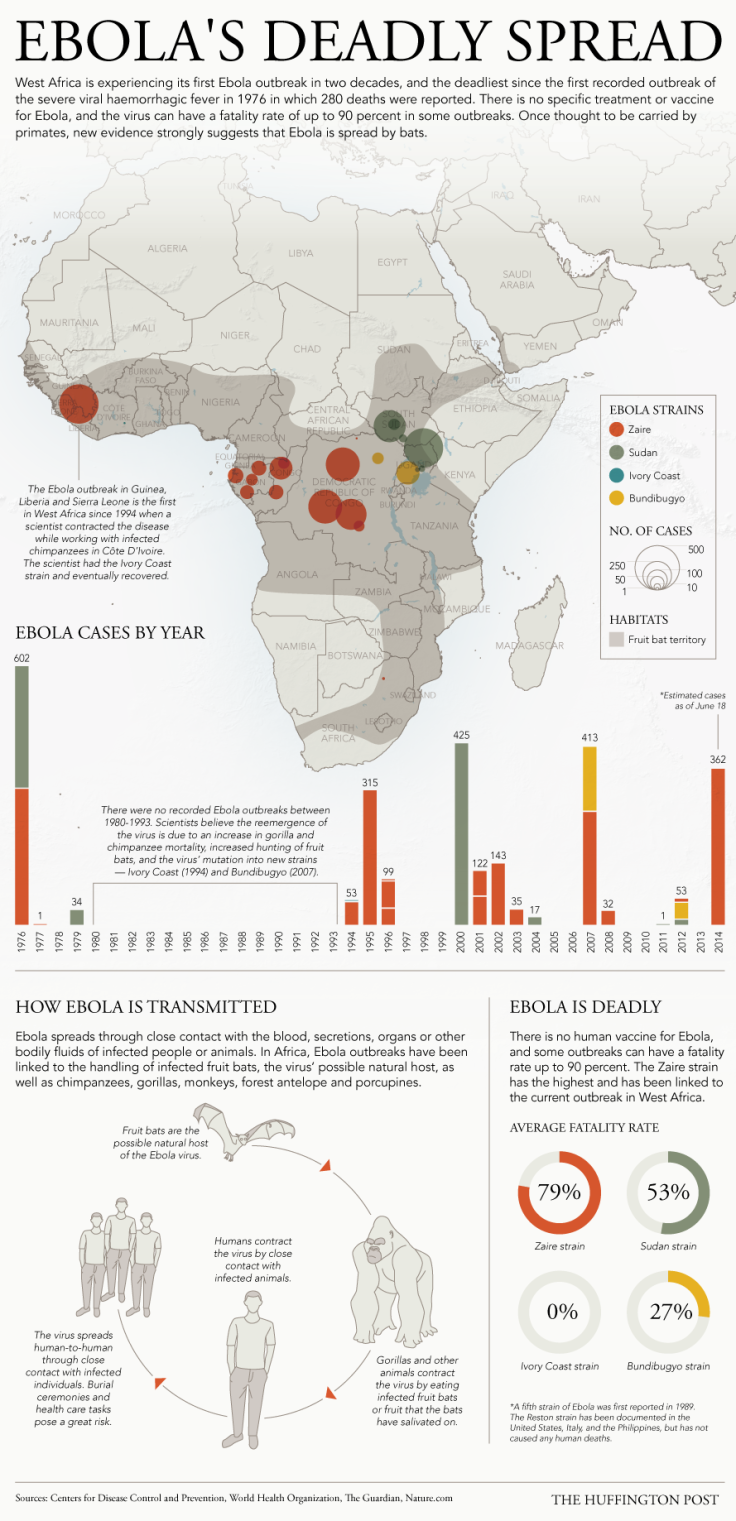 This infographic from the Huffington Post outlines where different strains of Ebola have broken out in the past.
© Copyright IBTimes 2022. All rights reserved.
FOLLOW MORE IBT NEWS ON THE BELOW CHANNELS