Ebola Virus Outbreak 2014: How Is Dr. Kent Brantly Doing? 'I Am Growing Stronger Every Day'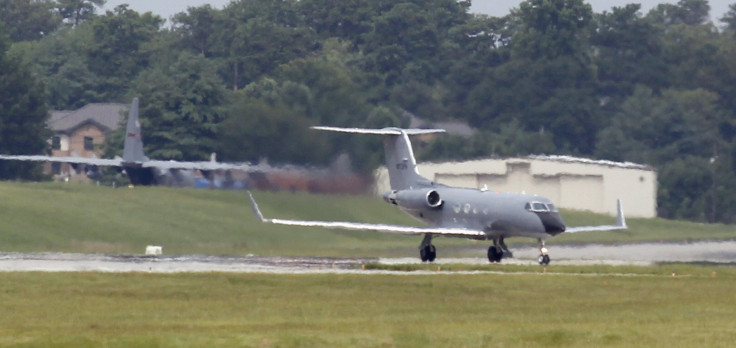 Dr. Kent Brantly, the American doctor who became infected with the Ebola virus in Liberia, said in a statement Friday he's "growing stronger every day" while being treated for the disease at an Atlanta hospital. Brantly, who was on a Christian mission to the West African country, said the statement was written from his isolation room at Emory University Hospital, where American nurse Nancy Writebol is also being treated for Ebola.
"I am growing stronger every day, and I thank God for His mercy as I have wrestled with this terrible disease. I also want to extend my deep and sincere thanks to all of you who have been praying for my recovery as well as for Nancy (Writebol) and for the people of Liberia and West Africa," Brantly said, according to the statement released by Samaritan's Purse, one of the two Catholic charities that helped fly Brantly from Liberia to the United States.
In the statement, Brantly said that he, his wife, Amber, and their two children didn't move to Liberia "for the specific purpose of fighting Ebola. We went to Liberia because we believe God called us to serve Him at ELWA Hospital."
Brantly said he reached out from his "usual hospital work" to treating Ebola patients as the virus spread through West Africa.
"I witnessed the horror firsthand, and I can still remember every face and name," he said.
Brantly said he immediately isolated himself two weeks ago when he started displaying Ebola symptoms.
"When the result was positive, I remember a deep sense of peace that was beyond all understanding. God was reminding me of what He had taught me years ago, that He will give me everything I need to be faithful to Him," he said. "Now it is two weeks later, and I am in a totally different setting. My focus, however, remains the same—to follow God. As you continue to pray for Nancy and me, yes, please pray for our recovery. More importantly, pray that we would be faithful to God's call on our lives in these new circumstances."
© Copyright IBTimes 2022. All rights reserved.
FOLLOW MORE IBT NEWS ON THE BELOW CHANNELS