Ebola Outbreak Spreads: British Man Dies In Macedonia Of Suspected Ebola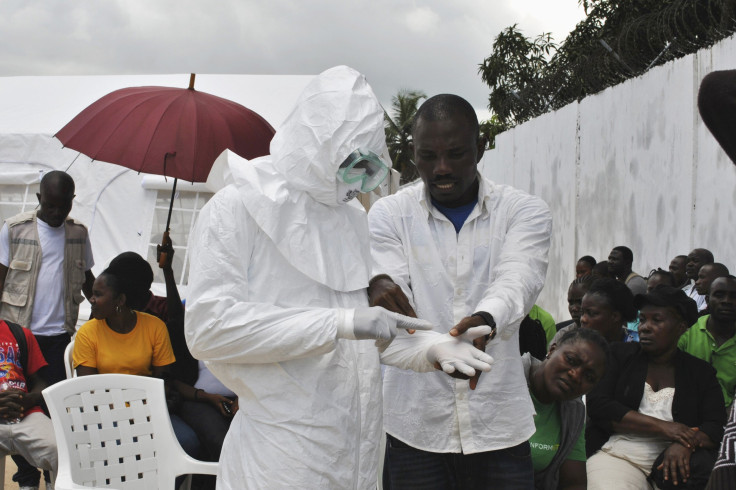 A British man has died in Macedonia of suspected Ebola, Macedonian officials have said. It was not immediately clear where the man contracted Ebola. The outbreak central to West Africa has spread to the U.S. and Spain in recent days, and health officials have warned there could soon be more patients in Western nations.
A second British man had also shown symptoms of Ebola, an official who spoke on condition of anonymity told Reuters. The United Kingdom and the U.S. are rolling out "enhanced screening" at major airports to ward off potential Ebola threats involving passengers from affected countries, according to BBC News. Liberia, Sierra Leone and Guinea have so far been the epicenter of the outbreak that began in March.
Earlier this week a Spanish nurse became the first person to contract the deadly virus outside West Africa. A Liberian man who traveled to the U.S. died Wednesday in Texas from Ebola. The outbreak has already killed more than 3,000 people and infected more than 7,200.
Macedonia began distributing pamphlets with Ebola facts and safety recommendations at airports in August. Patients with Ebola may show symptoms such as fever, sore throat and joint pain.
In the U.S., airport screenings will start this weekend at Kennedy International in New York and then at Washington Dulles International in Virginia, O'Hare International in Illinois, Hartsfield-Jackson International in Georgia and Newark Liberty International in New Jersey.
World Bank President Jim Yong Kim said Wednesday the global response to the Ebola crisis has "failed miserably." "We were tested by Ebola and we failed. We failed miserably in our response," Kim said in an interview with the Guardian. "We should have done so many things. Healthcare systems should have been built. There should have been monitoring when the first cases were reported. There should have been an organized response."
© Copyright IBTimes 2023. All rights reserved.