ECB's Lagarde Tells Eurozone To 'Innovate And Invest'
Christine Lagarde on Friday urged European countries to "innovate and invest" more to support growth at a time of global uncertainty, in her first major policy speech as president of the European Central Bank.
The ECB's ultra-loose monetary policy would "achieve its goal faster and with fewer side effects" if euro area governments supported it with fiscal policy, Lagarde told a banking conference in Frankfurt.
The eurozone economy is expected to grow just 1.1 percent this year, she said, "much lower than previously forecast" as "trade tensions and geopolitical uncertainties" take their toll.
"Europe needs to innovate and invest to respond to these challenges and preserve its competitiveness in the longer run," said Lagarde, the former head of the International Monetary Fund.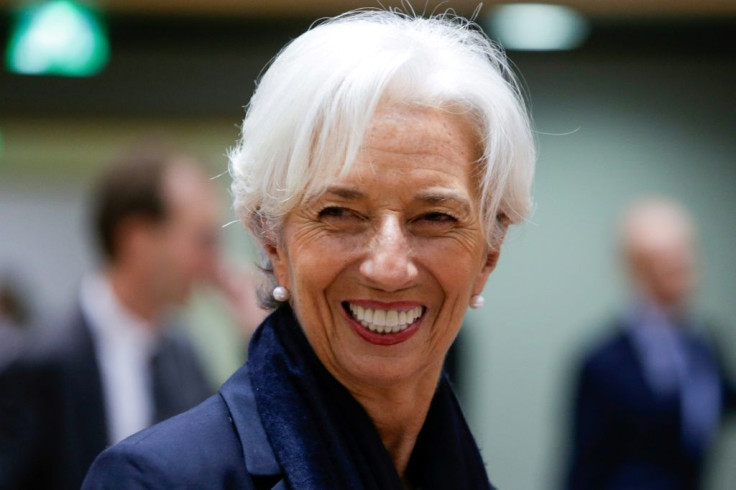 She called for an investment drive across the 19-nation currency bloc that should be "more productive, more digital and greener".
The speech by Lagarde, who took on her new role as the ECB's first female chief at the start of the month, was highly anticipated by markets keen for a hint of her future policy stance.
She has previously suggested she would stick close to predecessor Mario Draghi's accommodative monetary policy mix of cheap credit, record-low interest rates and massive bond purchases to stimulate the economy and drive up stubbornly low inflation.
But she has also pledged to make her mark with a push for more action on climate change, gender equality and making the ECB's language more jargon-free.
On Friday, Lagarde said she would launch "a strategic review" of the bank's monetary policies.
© Copyright AFP 2023. All rights reserved.