Egypt Ancient History: 7,300-Year-Old City Found In New Excavation Along The Nile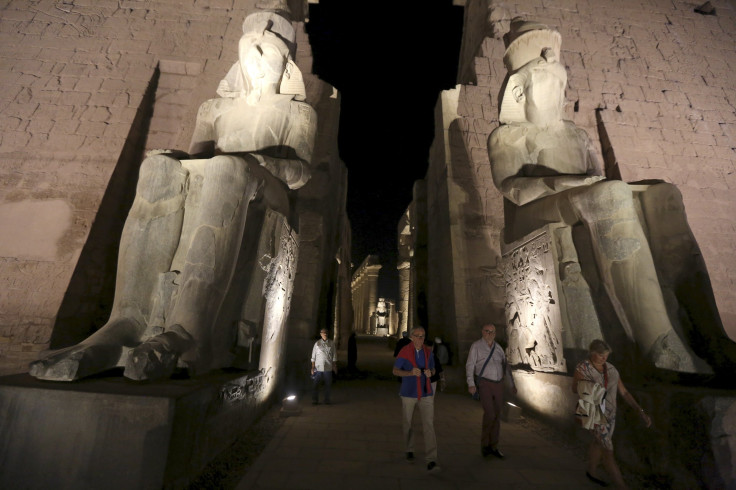 Civil unrest, political upheavals and two airplane incidents in recent years have affected the flow of tourists to the land of the pharaohs, but a new excavation has Egyptian officials hoping the trend will reverse. A cemetery and a residential city dating back over 7,300 years were discovered by archaeologists in a dig close to existing historical sites along the river Nile.
In an announcement Wednesday, Mahmoud Afify, head of the Egyptian Antiquities Sector, said the find dated back to BCE 5316, which was the beginning of an important dynastic period, Egypt's First Dynasty. The discovery was made 400 meters (440 yards) south of the King Seti I Temple in Abydos city that is close to the more famous Luxor.
A report in the local Egypt Independent newspaper said: "Remains of huts and daily life tools were found in the site, including the remains of pottery and stone tools, which indicates that the residential city supplied the labor force engaged in the construction of royal tombs with food and drink."
The publication also cited Hany Aboul Azm, head of the Central Administration of Upper Egypt Antiquities, who said 15 large cemeteries made of mudbrick had been discovered so far, and that the size of the structures underlined the importance and status of their occupants.
Abydos is considered to have been Egypt's capital during its pre-dynastic and early-dynastic times, and the latest excavation could help prove that claim. The discovery could also renew interest among tourists who have long flocked the Nile Valley for its tombs, pyramids and other historical riches. More than 14 million tourists had visited the country in 2010, but less than 3 million had arrived in the first seven months of 2016, according to data collected by Trading Economics.
© Copyright IBTimes 2023. All rights reserved.