Egypt Court Bans Muslim Brotherhood And 'Any Institution Belonging' To It; Orders Seizure Of Funds, Assets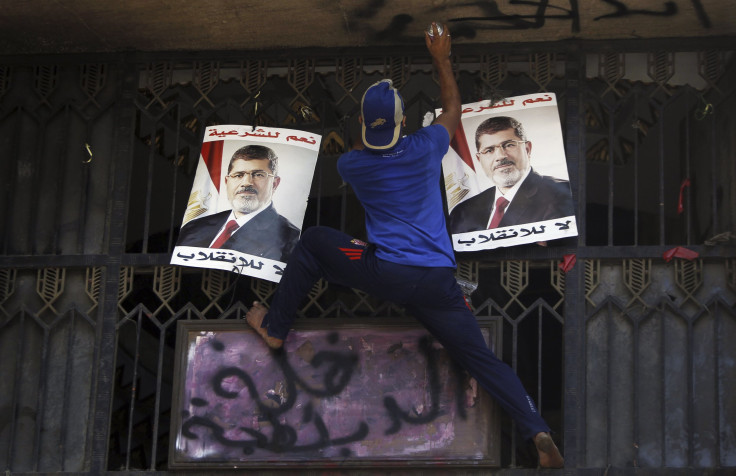 Escalating an ongoing crackdown by Egypt's military-backed interim government on the Muslim Brotherhood, an Egyptian court on Monday banned the country's oldest and largest Islamist organization, and ordered the Brotherhood's funds to be confiscated and its assets to be frozen.
The ruling, which also banned "any institution branching out from or belonging to the Brotherhood," in effect outlaws the organization's political arm, the Freedom and Justice Party, to which ousted President Mohamed Morsi belongs, although the ruling can be appealed in a higher court, news reports said citing Egypt's official MENA news agency.
The Brotherhood, which adheres to the goal of creating a state ruled by Islamic law, or Sharia, is facing one of the most critical times in its 85-year history, and said the ruling represents a "serious setback" and called it "political exclusion."
"Everyone was talking about the importance of 'legalizing' the situation of the Muslim Brotherhood. Then, only months after registering the Association, we see this happening in an outrageously illegal manner, by a worthless invalid ruling," the Brotherhood said, in a statement on its website. "The verdict was issued by a court out of jurisdiction, and did not follow proper legal procedures that dictate the presence of both parties to the dispute before the court."
The Brotherhood, which was banned for decades before the mass uprising in February 2011 that toppled the government led by former President Hosni Mubarak, shot back to prominence in the aftermath of the revolution, and regained power with favorable, albeit controversial, victories in parliamentary and presidential elections. However, it fell afoul of the current military-backed government after Morsi was deposed on July 3 after countrywide protests once again swept the North African country.
The Brotherhood financially supports a network of charity institutions including schools and hospitals in Egypt, and it remains unclear whether the ban applies to such institutions.
The reason behind the verdict was not revealed, but the case was prompted by a lawsuit filed by the National Progressive Unionist Party, a leftist political party in Egypt, which claimed that the Brotherhood, known for its popular slogan, "Islam is the solution," was "exploiting religion in political slogans," BBC reported.
"(Muslim Brotherhood) will remain with God's help, not by the orders by the judiciary of al-Sisi," Ibrahim Mounir, a Brotherhood leader, told al-Jazeera, referring to the head of the Egyptian military Gen. Abdul Fattah al-Sisi.
© Copyright IBTimes 2023. All rights reserved.
FOLLOW MORE IBT NEWS ON THE BELOW CHANNELS