Ousted Egyptian President Mohammed Morsi To Stand Trial For Incitement To Kill In Cairo Protests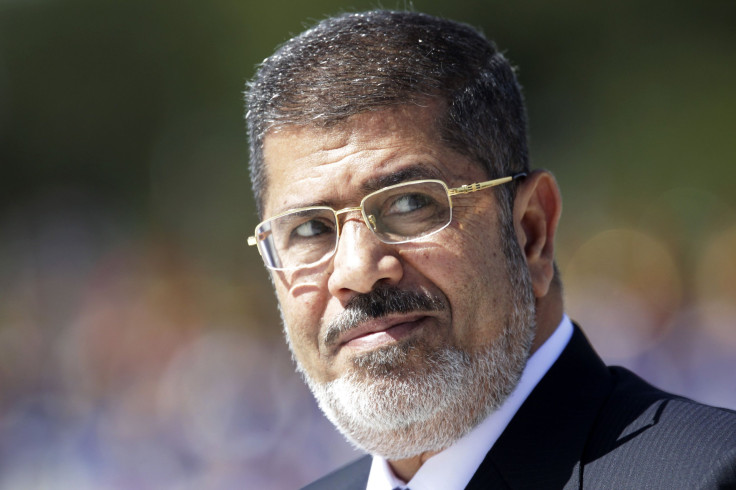 Egypt's ousted President Mohammed Morsi will go on trial for allegedly inciting his supporters to kill demonstrators during protests while he was in power. No date has been set for the proceedings.
The country's top prosecutor, Hesham Barakat, referred Morsi and 14 other Muslim Brotherhood members to a Cairo criminal court on charges of "committing acts of violence, and inciting killing and thuggery," Al Jazeera reported Sunday, citing the state news agency as its source.
Egypt's Ahram Online reported that Morsi is accused of allegedly ordering supporters to attack peaceful demonstrators outside the Al-Itihidaya presidential palace in Cairo last December. The protesters had gathered in response to Morsi's actions in expanding his powers as president. At least seven people were killed in the ensuing clashes.
The military ousted Morsi on July 3, about a year into his four-year term, after many Egyptians took to the streets asking for his resignation. He has been detained since.
Morsi is also being investigated for his actions while escaping from prison during the 2011 revolution that toppled former Egyptian President Hosni Mubarak, Al Jazeera said.
© Copyright IBTimes 2023. All rights reserved.