Egypt Court Overturns Death Sentences Of 149 Muslim Brotherhood Supporters Accused Of Violence After Mohammed Morsi's Removal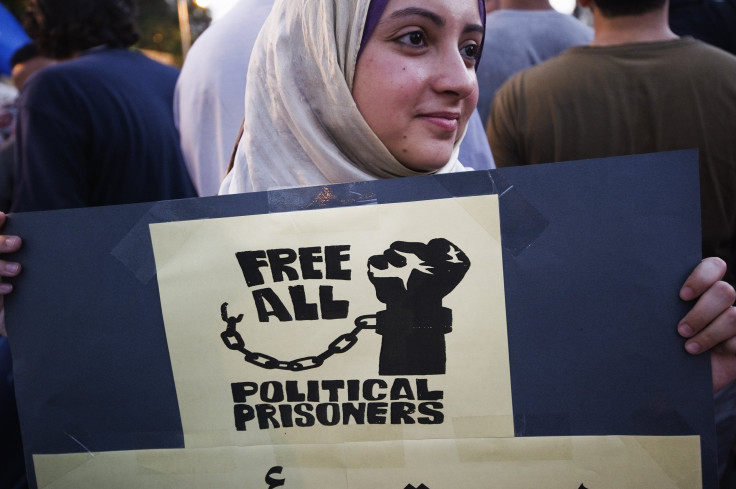 An appeals court in Egypt on Wednesday overturned death sentences of 149 prisoners accused of killing policemen and attacking a south Cairo district police station in August 2013, Agence France-Presse (AFP) reported, citing a judicial source. More than 500 members of the banned Muslim Brotherhood group were sentenced to death in March 2014.
The court also ordered a retrial for the prisoners over the attack, which claimed the lives of 13 policemen at the district police station in Minya, south of Cairo, according to AFP. At the time, police killed about 700 demonstrators.
The grounds for the ruling were not immediately clear, but the court has overturned hundreds of death sentences over the past year, the report added.
During the attack, protesters from the Muslim Brotherhood were demanding the return of the country's first democratically elected president Mohammed Morsi, who was ousted in July 2013. Since then, Egypt's military-backed government has declared Brotherhood a terrorist organization.
Following Morsi's removal, two mass trials were conducted and at least 1,000 Brotherhood supporters, including senior member Mohamed Badie, were sentenced to death. Last June, Egyptian President Abdel Fattah el-Sisi promised new laws that would facilitate faster judicial process to carry executions.
Since the army took control of Egypt in 2013, offenders have been given harsher punishments. The country's security forces have killed hundreds of Brotherhood supporters on the streets and arrested thousands. International human rights groups have urged Egypt to overturn the mass sentence and called for fair retrials.
Last June, a court in Cairo upheld the death sentence handed down to 64-year-old Morsi in connection to a 2011 mass jailbreak case. He is also facing life imprisonment — typically 25 years — on espionage charges for allegedly spying for Iran, Hamas and the Lebanese group Hezbollah.
© Copyright IBTimes 2023. All rights reserved.