Egypt Election Results Delayed By Military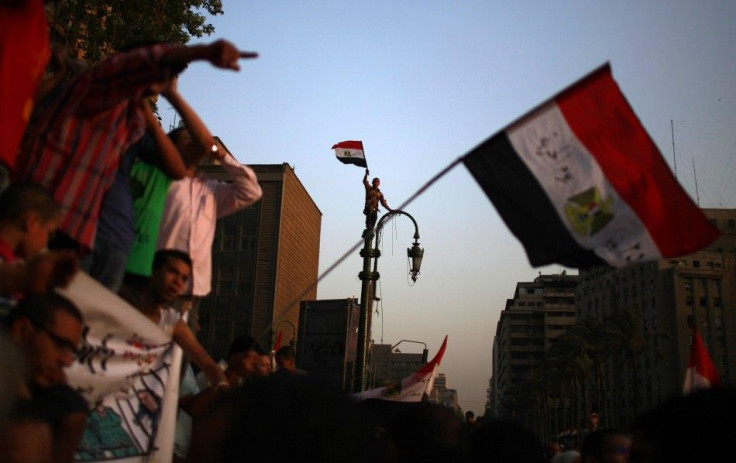 The Supreme Council of the Armed Forces -- Egypt's interim government -- delayed in announcing a winner in last weekend's presidential elections. Both candidates -- the Muslim Brotherhood's Mohammed Mursi and former Prime Minister Ahmed Shafiq -- have declared victory.
Independent polls put Mursi narrowly ahead by just two percentage points, but the military-backed election committee said on Wednesday night that it needed more time to review more than 400 complaints of voter fraud allegations filed by both campaigns.
There is absolutely no justification for the result of the vote to be delayed, Muslim Brotherhood leader Essam el-Erian told Al-Jazeera on Wednesday. I call on General Shafiq, who learned chivalry in the Egyptian army, to come out tonight and congratulate the real winner, Dr. Mohammed Mursi.
The patience of all Egyptians is running out. They have waited 18 months since the end of Hosni Mubarak's reign to pick their next leader and 60 years to experience a free, democratic election. Adding to the tension are the military's recent amendments to the temporary constitution, which many fear will drastically limit the powers of the next president, whomever that should be.
For the second straight night, thousands of protesters gathered in Cairo's Tahrir Square, the site of the so-called Egyptian Revolution last year, to demand that the SCAF hand over power by June 30, as promised.
The military is also preparing for mass protests once the result is read. Soldiers are already surrounding the parliament building in Cairo after the SCAF dissolved the lower house last week, and there are reports of tanks and armored vehicles being sent to busy roads.
We're bracing for a major wave of rioting and unrest for at least two days, which could be incited by the Muslim Brotherhood after Shafiq is announced president, a security source told Ahram.
The delay is contemporaneous with Mubarak suddenly falling ill on Wednesday. While he has been in a poor state for well over a year, some security officials say that Mubarak has slipped into a coma after suffering a stroke.
© Copyright IBTimes 2023. All rights reserved.