Egypt Ends U.S. NGO Travel Ban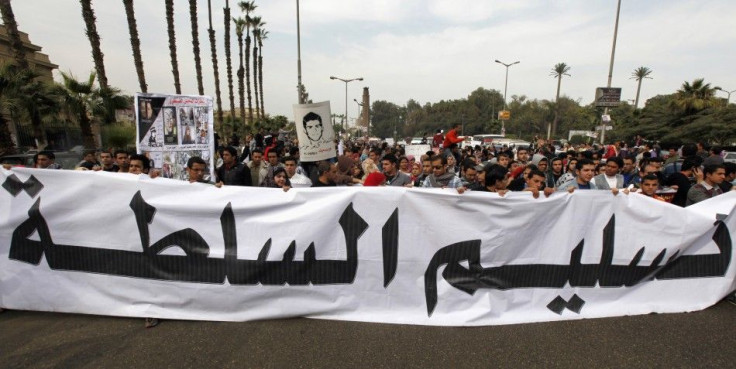 Egyptian authorities have lifted a travel ban that had prevented American pro-democracy activists from leaving the country, in a bid to defuse a tense stand-off that threatened relations between the two countries.
The activists are all accused of obtaining foreign funds without the proper approval of Egyptian authorities and carrying out political activities unrelated to their work.
A total of 43 foreign nationals face charges, sixteen of whom are American.
The assistant to the attorney general, following a request from the investigating judges, has issued an order to lift the ban, a judicial source close to the proceedings told Reuters, adding the charges have not been dropped against any of those involved.
Judge Abdel Moez Ibrahim, head of the Cairo Appeals Court who appoints judges to the case, also confirmed to Reuters that a decision had been taken to lift the travel ban.
Among the accused groups are the National Democratic Institute (NDI) and the International Republican Institute (IRI), both of which are loosely affiliated with the major U.S. political parties.
IRI Egypt director Sam LaHood is the son of U.S. Transportation Secretary Ray LaHood.
We believe we will resolve this issue concerning our NGOs in the very near future. That is my best assessment sitting here today, US Secretary of State Hilary Clinton told U.S. lawmakers when asked about the case.
The controversy has jeopardized relations between Cairo and Washington -- with Egypt standing to lose its $1.3 billion annual military aid grant from the U.S.
Others affected by the travel ban include Egyptians, Serbs, Norwegians and Germans.
The NGOs say the ban is yet another indication of the crackdown on civil society by the generals who took power from former President Hosni Mubarak last year.
© Copyright IBTimes 2023. All rights reserved.
FOLLOW MORE IBT NEWS ON THE BELOW CHANNELS