Egypt finmin resigns after protest deaths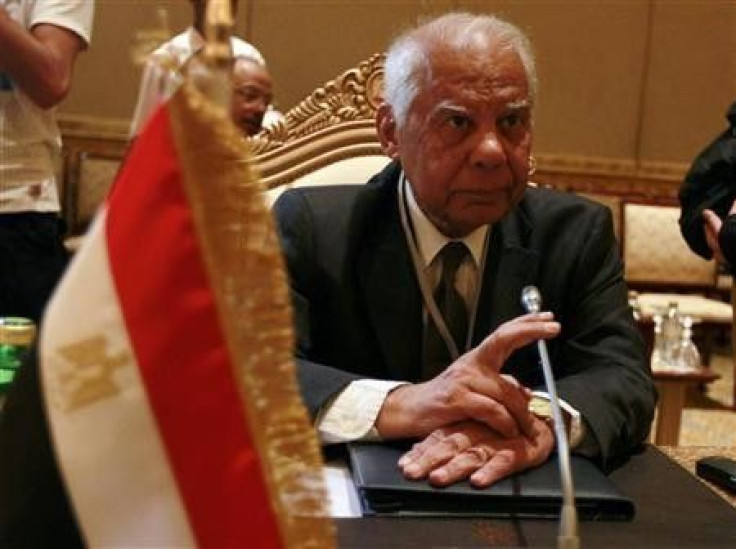 Egypt's Finance Minister Hazem el-Beblawi has quit after less than three months in the post over the government's handling of a protest by Coptic Christians on Sunday night, an aide to Beblawi said on Tuesday.
The protest ended with clashes between the army and demonstrators that killed 25 people, the deadliest outbreak of violence since the ousting of President Hosni Mubarak in February, and sparked anger among Copts and rights activists.
Beblawi was appointed in July by the military council which took power after the overthrow of Mubarak. He was named in a reshuffle that followed renewed protests in central Cairo over the pace of reforms and trials of Mubarak and his allies.
In recent weeks, Beblawi has been negotiating with Gulf Arab states for financial assistance to support a state budget that has ballooned as a result of Egypt's political turmoil. Growth has also been hit hard by a sharp downturn in tourism while foreign investors have withdrawn funds.
Beblawi, whose resignation was confirmed by state news agency MENA, stepped down in protest at the government's handling of the events at Maspero, the aide said, referring to the area of Cairo where the clashes took place.
Despite the fact that there might not be direct responsibility on the government's part, responsibility lies, ultimately, on its shoulders, state news agency MENA quoted Beblawi as saying.
Prime Minister Essam Sharaf said Beblawi's resignation would be given to the ruling military council and that he would remain in charge until the post was filled.
He was able to steer the Egyptian economy in the past period and continues in his post until we find a replacement for him, Sharaf told reporters.
Government spokesman Momahed Hegazy denied a report carried by Al Jazeera television that the entire cabinet had resigned.
The army replaced Beblawi's predecessor Samir Radwan in July after he secured a loan from the International Monetary Fund only to be forced to turn it down, partly because the ruling generals did not want to build up debts.
Beblawi said last week that Egypt was now reconsidering the IMF funding and was still in talks with Arab states for funds of close to $7 billion.
With the exodus of tourists and foreign investors since the uprising, Egypt's foreign exchange reserves have dropped $12 billion since the start of the year.
The deputy central bank governor said on Tuesday that the economy was safe and that remittances and Suez canal revenues were enough to ensure dollar resources for the country.
A POLITICAL PRECEDENT
But foreign investors who dumped Egyptian assets in January and February say clarity on policy, and successful elections later this year, will be needed before they return in numbers.
Investors are looking for greater stability in public finances and for clarity on financial support from outside Egypt, said EFG-Hermes strategist Simon Kitchen. In that context, the second resignation of a finance minister in four months is not encouraging.
News of Beblawi's resignation came shortly before the end of trading on the Egyptian Exchange, whose main EGX30 index closed down 2 percent.
Beblawi's resignation is expected to pile more pressure on the military council, already under fire from politicians and democracy activists for a clumsy response to street violence and not giving a clear timetable for handing power to civilians.
This sets a very important precedent, said Adel Soliman, head of the International Centre for Future and Strategic Studies. It didn't happen before that a minister ... submits his resignation and says very clearly: 'I am resigning because the government holds responsibility for certain events'.
The military council told the interim government to investigate the clashes urgently and said it would take necessary measures to maintain security, but activists have demanded an independent investigation.
The demands will grow now, of course, as the opposition will say: 'Here is one of your own, the deputy prime minister, who is admitting that responsbility lies with the government, Soliman said.
© Copyright Thomson Reuters 2023. All rights reserved.