Egypt Pushes up Transition of Power Amidst Deadly Protests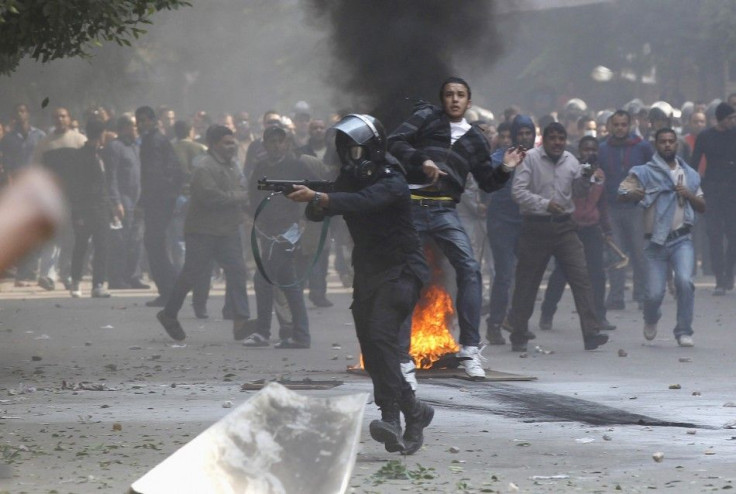 Egypt's ruling military council, which is frantically trying to stop the massive and violent riots that have consumed the capital of Cairo for the last four days, has pushed up the date of transfer of power.
The interim politicians will make way for a new, civilian government on July 1, 2012, following a presidential election in June, 2012. Since taking control of Egypt after protests toppled President Hosni Mubarak's regime in February, the Supreme Council of the Armed Forces (SCAF) has been reluctant to concede any power, pushing back presidential elections by at least a year.
It was agreed at the meeting headed by the deputy of the Supreme Council of the Armed Forces Sami Enan... to form a government of national salvation which would implement the goals of the revolution, the Telegraph reported on around 5 p.m. Cairo time on Tuesday.
The slow pace of transition, as well as the army's repressive grip on the nation, has sparked anger and unrest among the people who months ago camped out in Tahrir Square for a month to end a repressive government.
People here feel that they have been cheated and that they have moved from an autocracy to a military dictatorship, protester Mosa'ab Elshamy told CNN on Monday.
So they are back to the square -- back to square one -- to ask for their rights once again.
The current crisis in Egypt has prompted the current government cabinet to offer its resignation, which the military council has reportedly accepted, although there's no official confirmation.
The Ministry responded to the people's demands, and submitted its resignation, said sitting Prime Minister Essam Sharaf.
Today, I ask everyone to take this country into account; to leave, calm the situation down because we are willing to do anything for the sake of this country, and you must be willing to as well because who will benefit from these events? All I ask of people is that they leave, calm down, we have already responded to what they wanted and it will be implemented, God willing.
We were so close to our main goal which is the elections; this is what is important, this political shift. So again I ask that people protect Egypt in this stage, he said.
Since Saturday, thousands of Egyptians have gathered in Tahrir Square to protest against the SCAF, many chanting for the resignation of the country's current leader, Field Marshal Mohammed Hussein Tantawi. Some of the protests have been peaceful, with demonstrators kneeling in the square and chanting while others waved Egyptian flags.
However, clashes between state police and protestors have resulted in around 30 deaths and nearly 2,000 injuries. Police have reportedly used live fire to crush the protests, and some demonstrators were beaten to death by police batons.
Police are currently using tear gas in the square, as the protests and near-anarchy continues into the night. Protestors have responded by throwing rocks, debris and homemade fire bombs at security forces.
On Tuesday, three American students from the American University in Cairo were arrested for throwing Molotov cocktails at police officers.
The three boys were throwing Molotov cocktails and had no passports on them when they were picked up, Adel Saeed, a spokesman for Egypt's general prosecutor's office, told CNN.
There have been a number of reports of Americans being detained, and we are currently looking into that, David Lynfield, a spokesman at the American embassy told NewsCore.
© Copyright IBTimes 2023. All rights reserved.