Egypt Signs Iraq Oil Deal: Agreement With Kuwaiti Firm Expected To Produce 150,000 Barrels Per Day By 2020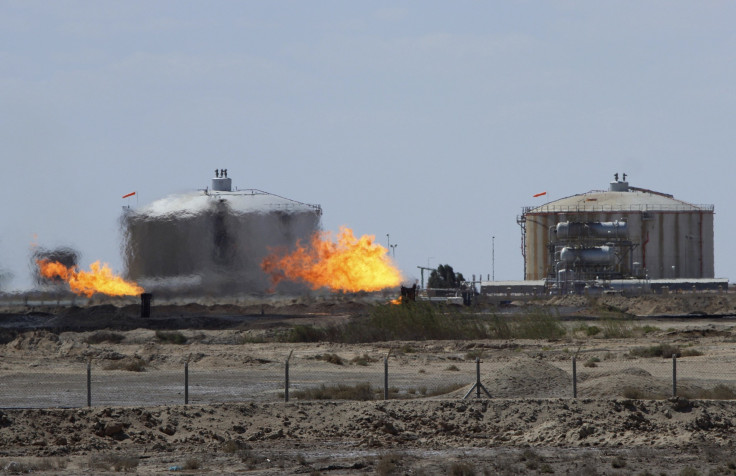 Egypt has signed an agreement with a Kuwaiti energy firm to search for oil outside its own borders for the first time, an oil minister said Wednesday. The deal, reached with Kuwait Energy, puts 10 percent of an area in Basra, southeast of Baghdad in the hands of Egypt, Middle East Monitor reported Thursday.
The deal comes as Egyptian officials have sought to boost the Egyptian economy as the country has continued to struggle with an energy crisis since a 2011 uprising forced out President Hosni Mubarak. The country has since experienced a gas shortage, frequent power outages and widespread economic instability, which has lightened in the last year as Gulf States have stepped in to help meet energy demands.
Egyptian officials would like to return as an oil exporter, but in the meantime, the deal reached with the Kuwaiti firm "is seen to meet the domestic needs for energy consumption as well as raising the country's revenues on the back of diversifying petroleum investments," the country's minister of petroleum, Tarek El-Molla, said in a statement, according to Ahram Online. Kuwait Energy, a private firm founded in 2005, produces oil and gas throughout the Middle East and North Africa.
Egypt Overview | FindTheData
The agreement comes months after the Italian energy giant Eni discovered a "supergiant" gas field in the waters off Egypt's northern coast, celebrated in Egypt as potentially among the world's largest known gas reserves when it was first reported in late August. Drilling is set to begin in the coming months, although some analysts have expressed skepticism about the estimated value of the reserve.
Production in Basra is expected to begin in October, with an initial return of 5,000 barrels per day. That number is expected to reach 150,000 barrels per day by 2020-2021, Ahram reported. The agreement came about during a conference held in the Egyptian resort city of Sharm El-Sheikh that focused on reviving Egypt's economy.
© Copyright IBTimes 2023. All rights reserved.