Egypt Train Crash: Several Injured After Train Derails, Collides With Concrete Block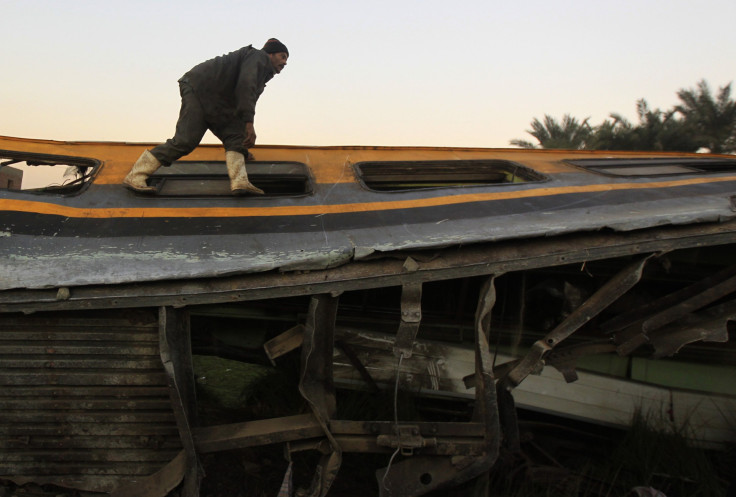 Several people were injured in Egypt after a train derailed Thursday, colliding with a concrete barrier, south of the capital Cairo, local reports said, according to Al Jazeera. No deaths have been reported in the accident yet.
Deputy Health Minister Gamal Al Gohary told a local news website, according to Al Jazeera, that 44 people were injured and taken to Beni Suef Public Hospital near the accident site. However, a report by Jerusalem Post said that over 100 people were injured. The train was reportedly traveling from the eastern city of Aswan on the Nile River to Cairo.
After the collision, the front part of one of the carriages was lifted up in the air, several meters high, Al Jazeera reported. Ambulances rushed to the site of the accident to treat the injured.
The Al Jazeera report also said that the country has been known to have poor roads and railways and residents say that the government has failed to put in place proper safeguards.
Last month, a train crashed into a truck in Giza at a railroad crossing, killing three people and injuring seven others, Ahram Online, a local newspaper, reported.
In 2015, a train and a bus with schoolchildren on board collided northeast of Cairo, killing at least seven people.
In 2012, another train rammed into a school bus that was trying to cross the tracks, in Cairo, killing 50 people, mostly children, Al Jazeera reported.
© Copyright IBTimes 2023. All rights reserved.