Egypt Troops In Syria: Cairo Denies Reports Of Military Presence In War-Torn Country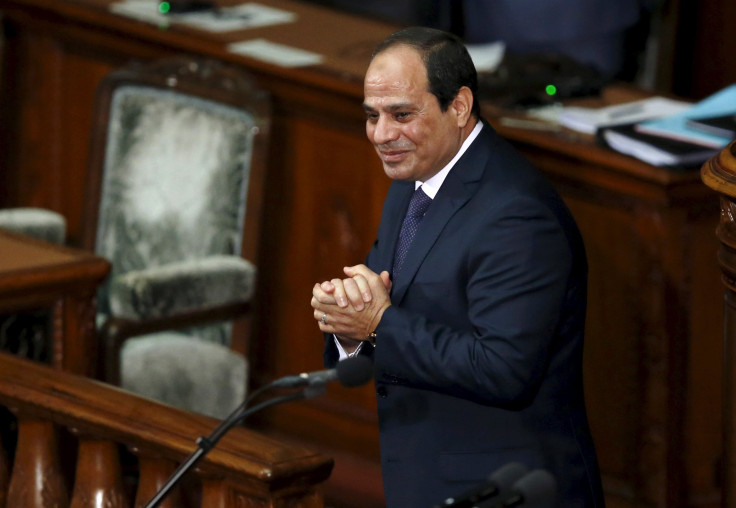 Egypt denied media reports that alleged the presence of its military units in Syria. The country's foreign ministry said Sunday Egypt does not intervene in the internal affairs of other countries.
"These claims only exist in the imagination of those who promote them," the ministry reportedly said in a statement, adding that such an intervention would require public legal measures.
The statement did not refer to any specific media outlets behind the claims but most reports cited As-Safir, a Lebanese daily which reported last week that Cairo sent a military unit of 18 pilots to an air base in the west-central Syrian city of Hama earlier in November. The report was based on "well-informed Arab sources" who said the unit was joined by four senior military officials upon arrival.
Citing sources close to the operation, As-Safir reported Cairo will deploy a large contingent of troops to Syria in late January 2017 to participate in operations "not limited to air support at Hama airbase."
Egyptian President Abdel Fattah el-Sisi said last week he supported the Syrian military.
"Our priority is to support national armies, for example in Libya to assert control over Libyan territories and deal with extremist elements. The same with Syria and Iraq," he reportedly said in an interview with Portuguese broadcaster RTP. "Our stance in Egypt is to respect the will of the Syrian people, and that a political solution to the Syrian crisis is the most suitable way, and to seriously deal with terrorist groups and disarm them," the former army chief added.
© Copyright IBTimes 2023. All rights reserved.