Egyptian President Morsi's First Official Visit Is To Saudi Arabia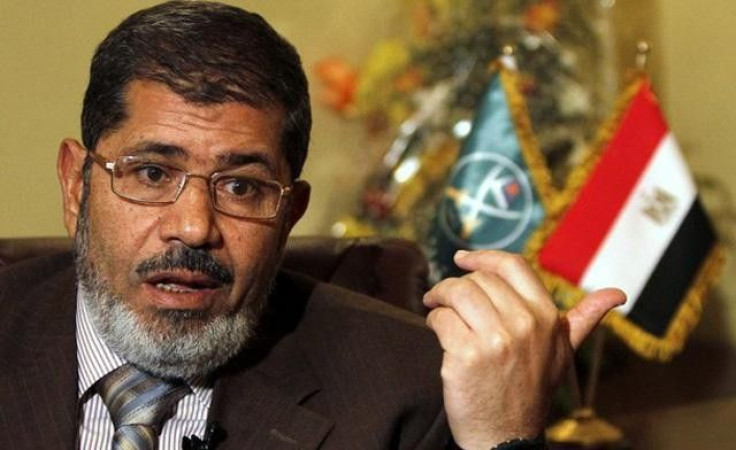 Newly-elected Egyptian President Mohamed Morsi will head to Saudi Arabia on Wednesday, on his first official foreign visit after taking charge, Egypt's official MENA agency reported.
King Abdullah of Saudi Arabia has invited President Morsi to visit Saudi Arabia to strengthen relations between both countries in all areas, Saudi ambassador Ahmed Qattan, was quoted as saying.
Qattan said the Egyptian president has accepted the invitation and will travel on Wednesday.
President Morsi was careful to make Saudi Arabia his first visit abroad. Both leaders will meet to get to know one another and discuss ways to increase trade and investment cooperation.
Egyptian-Saudi relations cannot be reduced to just economic ties. They are more encompassing than that, said Qattan.
Iranian President Mahmoud Ahmadinejad too has invited Morsi, to a summit of the Non-Aligned Movement (NAM) nations to be held in Tehran in late August to promote undeniable and constructive cooperation between the nations, an Iranian government statement said.
In a telephone conversation Wednesday, Ahmadinejad congratulated Morsi on his victory in the presidential elections and invited him to the summit, the Iranian media reported.
Morsi replied he hoped to meet Ahmadinejad during the summit.
Ahmadinejad's official site also quoted Morsi: The Non-Aligned Movement is an important meeting which is like an umbrella covering many Islamic and non-Islamic nations, and I hope to witness the realization this international organization's aims.
Bilateral ties between Egypt, a predominantly Sunni Muslim country, and Iran with its Shiite majority, have been almost non-existent for the past 30 years, ever since Egyptian President Anwar Sadat signed the peace deal with Israel following the 1978 Camp David Accords. The ties were further strained in the 1980s when Egypt supported Iraq in its war against Iran.
Though Islamists everywhere had hailed the victory of the Muslim Brotherhood candidate, Saudi Arabia, whose relations with the Brotherhood have been poor, had remained silent.
The future ties between Egypt and Saudi Arabia are likely to depend largely on Egypt's approach to Iran. Saudi Arabia is opposed to Iran for providing support to Syria, and any signs of reconciliation between Cairo and Tehran are bound to anger the Saudi King.
© Copyright IBTimes 2023. All rights reserved.