Egypt's Presidential-Election Results: Morsi And Shafiq Move On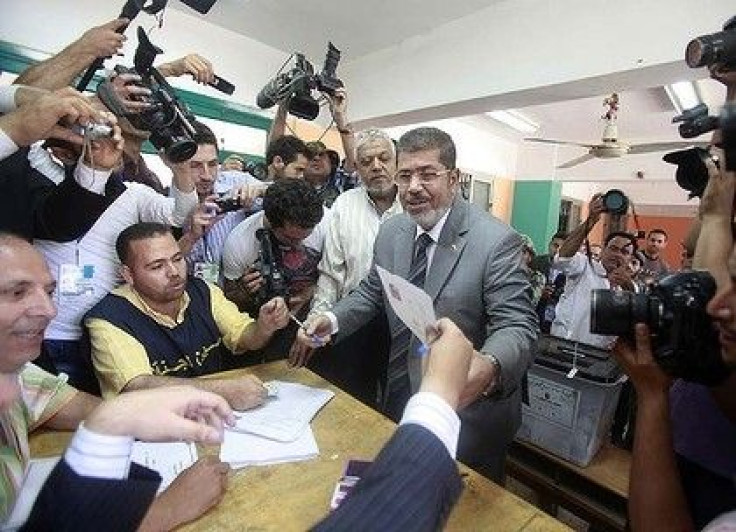 The votes in all of Egypt's 27 governorates have been tallied, and Mohammed Morsi, the preferred candidate of the Muslim Brotherhood's Freedom and Justice Party, has come out on top in the country's presidential election.
However, Morsi did not attract the 50 percent majority of the votes needed to win outright, meaning he will have to face Ahmed Shafiq -- the second-place finisher and a former cabinet minister under deposed President Hosni Mubarak -- in a runoff vote on June 16-17.
The Supreme Council of the Armed Forces has said official results will not be announced until Tuesday, but Egypt's Ahram Online reported the votes for the top five finishers as follows:
1. Morsi, 5,553,097 (25.31 percent)
2. Shafiq, 5,210,978 (23.75 percent)
3. Hamdeen Sabbahi, 4,739,983 (21.60 percent)
4. Abdel Moneim Aboul Fotouh, 3,936,264 (17.94 percent)
5. Amr Moussa, 2,407,837 (10.97 percent)
Morsi and Shafiq represent opposite ends of Egyptian contemporary politics, the former a conservative Islamist, the latter a secular link to the old regime. Notably, Morsi came in third behind Shafiq in Cairo, where Sabbahi, a left-leaning pan-Arabist, finished first.
About 43.40 percent of the 50.53 million registered voters in Egypt participated in the election, according to Ahram Online.
© Copyright IBTimes 2023. All rights reserved.