El Niño 2014: Weather Phenomenon Will Arrive Later And Be Weaker Than Initially Expected, Forecasters Say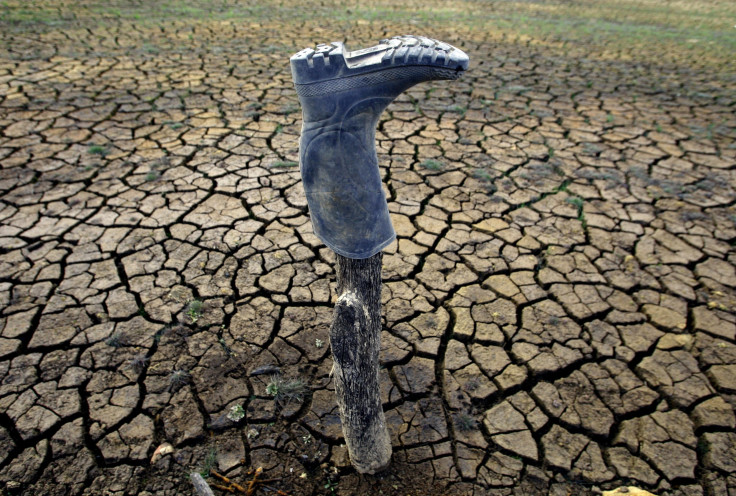 The elusive El Niño will likely arrive later and appear weaker than forecasters had initially expected. As Pacific Ocean waters warm at a slower pace or cool off in some spots, the necessary conditions for such a tropical weather event seem to be stalling, researchers say.
El Niño will probably develop as a weak event in the late summer or early fall, according to MDA Weather Services. Another forecaster, Commodity Weather Group LLC, said the system could be delayed for several months, Bloomberg News reported on Friday.
During an El Niño, warm water that typically pools in the western Pacific is propelled eastward by shifting winds and waves. As a result, rain-forming clouds abandon Asia and Australia -- leaving the region with unusual dryness -- and drench South America and California. The change-up also raises the overall surface temperatures of the Pacific, which in turn warms the world's atmosphere.
While the Australian Bureau of Meteorology is keeping an alert for the event, it has pushed the start time from July to September or later, and it says a strong event is unlikely, Bloomberg noted. Last month, the World Meteorological Organization put the odds of an El Niño at 60 percent between June and August, climbing to up to 80 percent between October and December.
Scientists this spring saw signs that the 2014 El Niño might be as powerful as the devastating 1997-98 event that was blamed for thousands of death and more than $33 billion in damages. The strength of an El Niño is determined by the interaction between the winds and waves; the systems are classified as either weak, moderate or strong.
El Niño Explained: What Is This Weather Phenomenon And What's On Tap For 2014?
Some climatologists said in June that the phenomenon has already formed, albeit in a weak and early stage, based on readings of warm sea-surface temperatures. And although no government weather organization has officially declared the presence of an El Niño, they agree that the effects of the weather event are already being felt.
"Certain areas are definitely seeing an influence from the El Niño-like pattern," Donald Keeney, an MDA meteorologist in Maryland, told Bloomberg. India's monsoon, which provides nearly three-fourths of the country's rainfall, has made little progress in recent weeks, delaying the sowing of rice, corn, soybeans and cotton. In Australia, low rainfalls and record-high heats are exacerbating the country's decadeslong drought.
Across the Atlantic, drought-stricken farmers and residents in California are hoping for an especially strong event to bring replenishing rains to their parched state. California water regulators last week passed the first emergency water restrictions for the entire state.
But water scientists last week said that an El Niño at any strength would bring little relief to the farms and ranches near Sacramento and Los Angeles who desperately need moisture. "Don't count on El Niño for anything," Jay Lund, who directs the Center for Watershed Sciences at the University of California at Davis, said July 15. The phenomenon "is more relevant in the southern part of California, particularly for floods, and it's less relevant in northern California for drought."
El Niños on average occur about every four years. The most recent event appeared in late 2009 and early 2010 and was of moderate strength. Since then, the Pacific has either been in a neutral state or in a La Niña pattern, which is characterized by unusually cold water temperatures.
© Copyright IBTimes 2022. All rights reserved.
FOLLOW MORE IBT NEWS ON THE BELOW CHANNELS