Elena Kagan, Clarence Thomas Recusal Decision Gets Chief Justice Support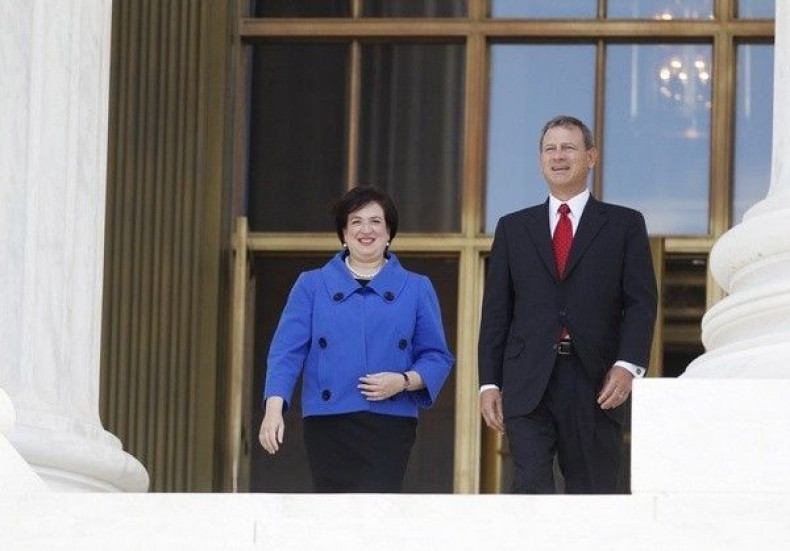 Chief Justice John G. Roberts defended the high court's ethical standards in his end-of-year report on the judiciary, as fellow justices Elena Kagan and Clarence Thomas face calls to recuse themselves from the health care reform law case.
His report, released Saturday evening, focused on Supreme Court's ethics, which have been in the spotlight since the justices decided to hear the challenges to President Barack Obama's Affordable Care Act.
Partisan organizations immediately began the drumbeat against Kagan and Thomas' participation in the case over the health care law, perhaps the most crucial court case since the 2000 Bush v. Gore decision.
I have complete confidence in the capability of my colleagues to determine when recusal is warranted, Roberts wrote in his report. I know that they each give careful consideration to any recusal question that arise in the course of their judicial duties.
Kagan's time as Obama's top appellate lawyer has been fodder for recusal efforts, while Thomas was criticized for failing to report his wife Ginni's income from conservative think tanks and political groups opposed to the health care law.
Thomas and Scalia, meanwhile, raised concerns for appearing appearing at a November dinner for the Federalist Society, a conservative legal organization, honoring the conservative justices. Two of the dozen law firms that sponsored the dinner had ties to the attorneys and parties challenging the Affordable Care Act before the Supreme Court, The Los Angeles Times reported.
Critics have demanded that the Congress Supreme Court abide by the Code of Conduct for United States Judges, a set of guidelines for lower courts.
The code remains the starting point and a key source of guidance for the justices as well as their lower court colleagues, Roberts wrote.
Roberts noted that lower federal judges have discretion on recusal matters, like the Supremes.
There is only one major difference in the recusal process: there is no higher court to review a justice's decision not to recuse in a particular case, Roberts wrote. The justices serve on the nation's court of last resort.
In Roberts' vigorous defense of the status quo at the Supreme Court, he seemed to warn against any effort from Congress to force justices to abide by ethical and recusal guidelines, noting that the high court voluntarily abides by financial disclosure and gift regulations.
As in the case of financial reporting and gift requirements, Roberts wrote, the limits of Congress' power to require recusal have never been tested.