Elon Musk Accused Of Inappropriately Touching Flight Attendant; SpaceX Paid $250K To Settle: Report
KEY POINTS
The flight attendant reportedly told her friend that Musk wanted her to 'do more' than a body massage
Musk called the Insider story a 'politically motivated hit piece'
This is the first time Musk has been accused of inappropriate touching and misconduct
A former flight attendant who worked for Space X's corporate jet fleet alleged in 2016 that billionaire Elon Musk exposed himself to her and touched her leg inappropriately. Space X reportedly paid the flight attendant $250,000 to settle the matter, a new report revealed.
In documents and interviews obtained by Business Insider, it was revealed that the flight attendant accused Musk of exposing his private parts to her and rubbing her leg without the woman's consent in a private cabin on the billionaire's Gulfstream G65OER during a flight to London.
Musk also allegedly offered to buy a horse for the attendant in exchange for an erotic massage. The 2016 incident was alleged in a declaration signed by a friend of the former SpaceX attendant. The attendant's friend showed Insider the declaration, documents, records, and email correspondence related to the claim.
The declaration stated that Musk "touched her and offered to buy her a horse if she would 'do more,' referring to the performance of sex acts." The attendant reportedly declined and completed the "full body massage" Musk initially requested without engaging in sexual conduct.
The attendant also told her friend that following the incident, her work shifts were reduced, making her think that she was being punished for refusing Musk's advances.
Business Insider revealed that it contacted the Tesla founder for a comment. Musk reportedly responded that there is "a lot more to the story," adding that "if I were inclined to engage in sexual harassment, this is unlikely to be the first time in my entire 30-year career that it comes to light." Musk reportedly said the story was "a politically motivated hit piece."
This is the first time Musk has been accused of inappropriate touching and misconduct. However, some former interns at SpaceX publicly revealed late in 2020 that they experienced sexual harassment from some male interns at the company, further alleging that the company ignored some of their complaints, The New York Times reported. Former Mission Integration Engineer at SpaceX, Ashley Kosak, wrote in an essay on Lioness that SpaceX was "an environmentally irresponsible company so rife with sexism, the only remedy is for women to leave."
Also, in December, six women sued Tesla after allegedly having been sexually harassed by their colleagues. At the time of their lawsuit filing, the women were current or former workers at the Tesla Southern California service center and the Tesla San Francisco Bay Area factory, Forbes reported. The women accused the electric car company of failing to take action on their claims.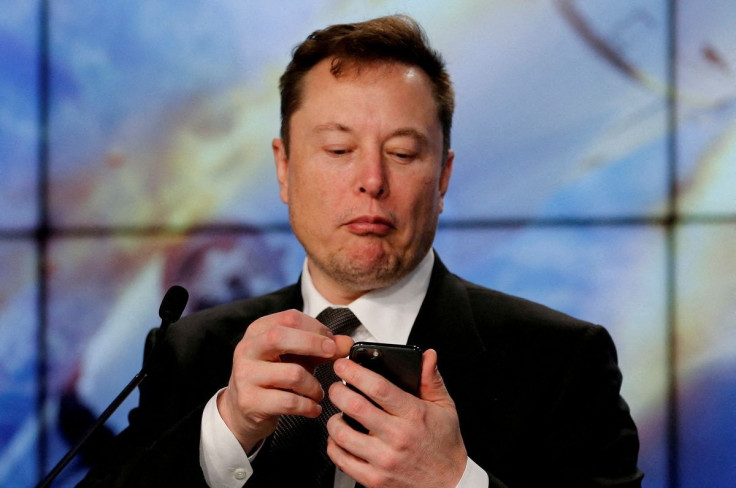 © Copyright IBTimes 2023. All rights reserved.