This Elon Musk App Is Top Download In Ukraine; 21,000 Installs In One Day
KEY POINTS
The Starlink app became the most downloaded app in Ukraine's App Store Sunday
It saw 21,000 downloads across Apple's platform and the Google Play Store — the most global installs in a single day
The Starlink app has been installed about 76,000 times in Ukraine since the arrival of the first Starlink internet terminals in February
The Starlink mobile app, which gives users access to billionaire Elon Musk's eponymous satellite-based internet service, saw a surge in downloads in Ukraine days after the country received additional Starlink internet terminals, data showed.
The app topped Ukraine's Apple App Store Sunday and remained in the spot as of Monday afternoon, The Wall Street Journal reported, citing data provided by analytics firm Sensor Tower.
Starlink also saw the most global installs in a single day Sunday, with around 21,000 being observed across Apple's app platform and the Google Play Store.
Most of the installs were from Ukraine, according to Sensor Tower.
Starlink dropped to second place in the App Store's downloads ranking by the end of Monday behind Air Raid, an app that alerts users to air raids, a report by Business Insider said.
The surge in Starlink app downloads came days after Musk's SpaceX sent a shipment of the service's terminals to Ukraine.
A previous batch had arrived in the country after Ukrainian Vice Prime Minister and Minister of Digital Transformation Mykhailo Fedorov sent a plea to Musk for stations to be provided to Ukraine.
"While you try to colonize Mars - Russia [tries] to occupy Ukraine! While your rockets successfully land from space - Russian rockets attack Ukrainian civil people!" Fedorov said in a tweet directed at Musk following Russia's Feb. 24 invasion.
In response, Musk sent Starlink stations to Ukraine, announced that the service had gone active in the country and claimed that more terminals were en route.
Both Fedorov and Ukrainian President Volodymyr Zelensky later thanked Musk for the aid.
A new batch of Starlink terminals have since arrived in Ukraine, Fedorov announced Tuesday.
The Starlink app has been installed about 76,000 times in Ukraine since the arrival of the first terminals, according to Business Insider.
Aside from providing Starlink terminals, Musk recently made headlines after he challenged Russian President Vladimir Putin to "single combat" with Ukraine's fate on the line.
Musk's electric vehicle company, Tesla, also said it would temporarily keep Ukrainian employees on payroll if they are asked to return to their country and fight.
"For any Tesla employees who is a Ukrainian national and has been asked to return to Ukraine for active duty as a reservist, we will maintain their employment and salary for 3 months, with a view to assessing after this period as needed," read the email sent by the company to employees in Europe, the Middle East and Africa on March 7.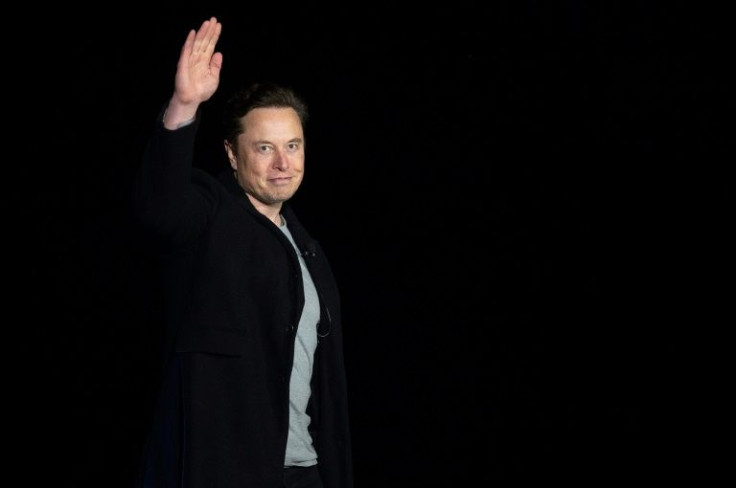 © Copyright IBTimes 2023. All rights reserved.