Elon Musk Teases Support For Bitcoin, Wants To Get Paid In Cryptocurrency
KEY POINTS
Elon Musk is a fan of Bitcoin
He has tweeted a lot about the cryptocurrency
Bitcoin reached as high as $42,000 this month
Elon Musk, the CEO of Tesla and SpaceX, has said he will not turn down an offer to get paid in Bitcoin in the future.
Musk was replying to a tweet by Ben Mezrich, author of "The Social Network" and "Bitcoin Billionaires." Mezrich said if he receives an offer to get paid in Bitcoin in the future, he will not refuse it. "Me neither," the billionaire, who is now the richest person in the world, replied.
Musk is a fan of Bitcoin and has regularly joined in conversations about cryptocurrencies on Twitter. He can also move the markets. In December, when he tweeted about Dogecoin, a popular cryptocurrency, its price soared immediately. This happened multiple times in the past years. At one point, he even changed his Twitter bio to "Former CEO of Dogecoin."
Bitcoin reached as high as $42,000 in a rally that began from $3,800 in March last year. In 2020, a wave of institutional investors, including MassMutual and Guggenheim Investments, have started investing in Bitcoin. PayPal is now allowing its customers to buy and sell cryptocurrencies while billion-dollar companies MicroStrategy and Square have allocated a portion of their funds to Bitcoin.
Musk posted a cryptic tweet last month implying that he was tempted to buy Bitcoin, which sent the benchmark cryptocurrency's price rising. At the time, MicroStrategy's CEO Michael Saylor replied that Musk should do his investors a "$100 billion favor" by converting Tesla's balance sheet into Bitcoin. Musk asked Saylor if such "large transactions" were possible.
Musk's conversation with Mezrich did not end with Bitcoin. When Mezrich asked him if he's interested in a book deal, the Tesla CEO replied that he had no time to write a book. Mezrich did not drop the topic there. He requested Musk to give him a chance to write a book on him.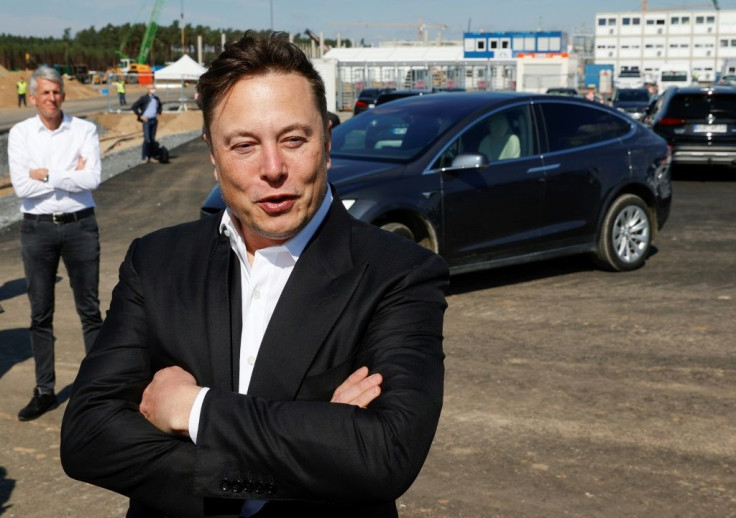 © Copyright IBTimes 2023. All rights reserved.