Elon Musk Thanks UPS For Purchasing 125 Tesla Semi Trucks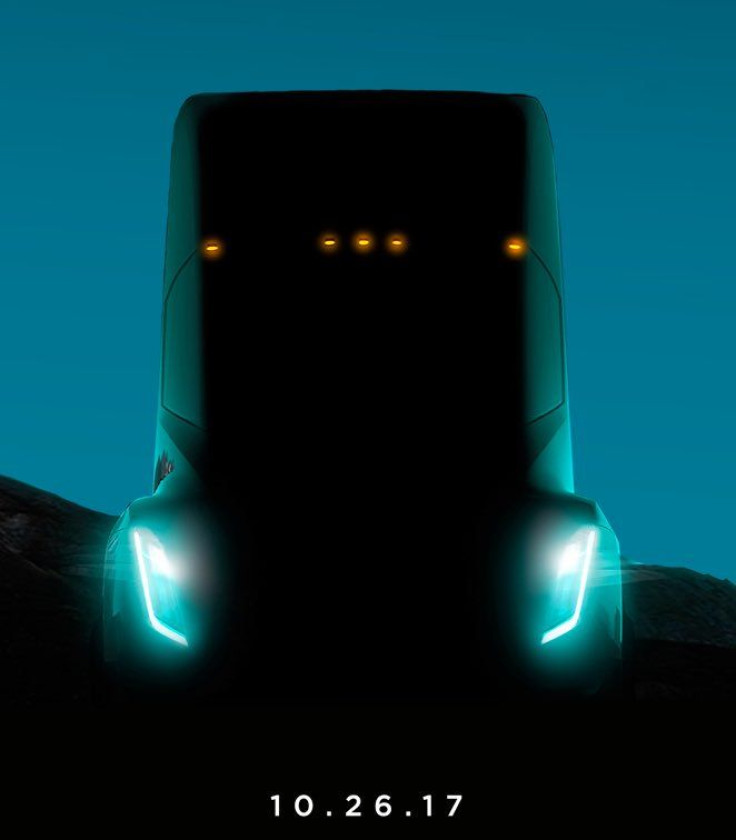 National package delivery company United Parcel Service placed a reservation for 125 new Tesla Semi trucks, the company announced Tuesday in a press release. Elon Musk, Tesla founder and CEO, had a simple message for the company to share on Twitter after the news was announced: "Thanks!"
Musk tweeted his thanks as part of a retweet of an article about the Tesla purchase UPS made.
The order is the biggest public preorder so far of the new vehicles. Following the reveal of the truck, Walmart also made a preorder purchase that sent Tesla's stock soaring. Musk didn't acknowledge the Walmart preorder on Twitter as he did with the larger UPS purchase.
The new trucks were revealed last month at an event hosted by Musk. The truck is fully electric with an impressive range that should allow drivers to travel 500 miles without a charge. It comes in two models, one with a battery that lasts for 300 miles and one with a battery that is expected to last 500 miles, but according to the UPS release, the company went for the larger range.
The trucks are a bit pricey: each will cost UPS $200,000, and if UPS went for the founders series of the semi then that money was paid when the company made its reservation for the electric trucks. The new Teslas will be added to the fleet of UPS vehicles that the company already has that run on non-traditional fuels like natural gas, propane or electricity, the release said.
"These groundbreaking electric tractors are poised to usher in a new era in improved safety, reduced environmental impact, and reduced cost of ownership," the chief information and engineering officer at UPS, Juan Perez said, according to the release.
The company is looking to reduce its greenhouse gas emissions by 12 percent by 2025 and part of reaching that goal involves getting 25 percent of its electricity from renewables by 2025. The trucks are a step in that direction and in making the company more green.
© Copyright IBTimes 2023. All rights reserved.